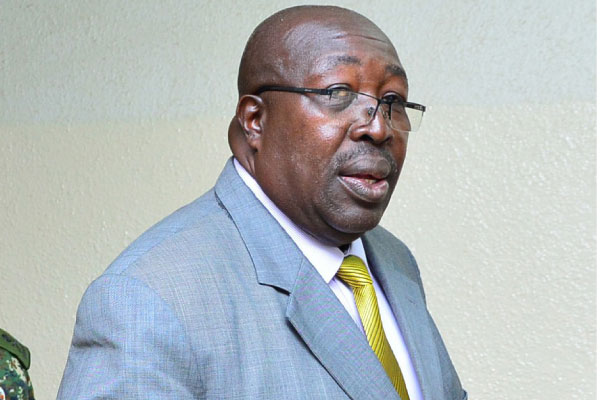 The Minister of State for Labout, Employment and Industrial Relations Col. Rtd. Charles Okello Macodwogo Engola has Tuesday morning been shot and killed, The Tower Post reports.
Engola, 64, according to eyewitnesses was shot by his UPDF bodyguard who later turned the gun on himself.
Preliminary reports indicate that the MInister was stepping out of his home, heading to work when one of his bodyguards shot him dead.
The bodyguard then started roaming the neighbourhood while continuing to shoot in the air. He eventually retreated to a nearby salon, ordered the people inside to leave before he turned the gun on himself.
Witnesses claim that the soldier was yelling that he had not been paid for a long time despite working for a minister.
Engola was a retired colonel in the Uganda People's Defence Force (UPDF). He retired from the military in 2007.
Prior to his current position, served state minister for defence, before he was transferred to the labour portfolio.