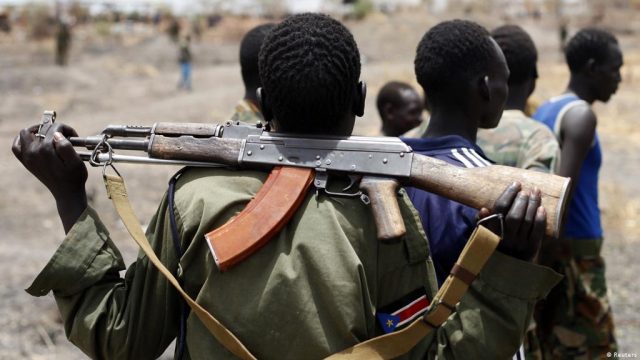 A group of gunmen on Saturday morning ambushed two vehicles carrying delegates of a peace dialogue initiative in Lafon County of Eastern Equatoria State, local officials said.
On Friday, the state government, under the auspice of the Ministry of Peacebuilding with support from Norwegian Church Aid (NCA), concluded a three-day peace dialogue between the feuding communities of Locharok and Arilo in the Imehejek area.
"The peace commission director came with his team from Torit and the area MPs, and everyone came for the peace dialogue in Imhehejek, but when people were going back after the dialogue, a group of youth suspected to be from Locharok laid an ambush on the road," Martin Ojok, Executive Director for Lopit Corridor in Lafon County, told local media.
He added," After the vehicles dropped off the people of Locharok and proceeded, people found themselves in an ambush. The attackers shot at the vehicles, especially the first vehicle, so they killed four people."
The local official said the peace dialogue ended successfully.
Meanwhile, Leon Oriho, the paramount chief in the area, confirmed the incident. "Also, there are four people who ran to the bush, and we don't know what will happen, and currently, there is a rising tension between Locharok and Tennet."
For his part, Augustine Okuma, the chairperson of the Relief and Rehabilitation Commission (RRC) in Eastern Equatoria state, said the state government would intervene and enforce the law in the area.
"We, in the humanitarian wing, are concerned. We are going to discuss with the relevant authorities in the ministry of peacebuilding, even the local government, to ensure that we enforce law and order among the people there," he said.