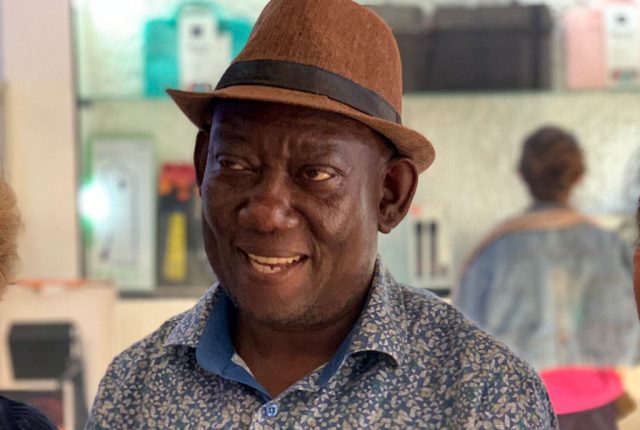 Lubwama, a prominent figure in Ugandan politics, renowned for his charismatic personality and contributions to the entertainment industry died on Wednesday morning.
He was born on August 16, 1970, in Kampala, Uganda, Lubwama's journey to success has been marked by a unique blend of talent, resilience, and a passion for serving his country. From his humble beginnings as a comedian and a former Member of Parliament. The fallen comedian had captivated audiences with his wit, humor, and commitment to making a positive impact.
Having grown up in the bustling city of Kampala, Lubwama discovered his passion for entertaining people from an early age. He honed his skills as a comedian and actor, showcasing his talent through various performances on stage and television. His natural flair for humor and ability to connect with audiences quickly propelled him to stardom, making him one of Uganda's most beloved entertainers.
Lubwama's work in the entertainment industry earned him several accolades, including the Best Comedian Award at the Pearl of Africa Music Awards in 2009. He also featured in numerous popular films and stage productions, further cementing his reputation as a versatile performer.
In 2016, Lubwama decided to transition from entertainment to politics, driven by his desire to bring about positive change in his community. He successfully ran for the position of Member of Parliament representing Rubaga South constituency in the Ugandan Parliament. His campaign was marked by his ability to connect with voters through his unique brand of humor and relatable persona.
Lubwama's achievements as a politician and entertainer earned him widespread recognition and respect. His ability to seamlessly transition between the worlds of politics and entertainment had made him a unique and influential figure in Uganda. He served as an inspiration to aspiring politicians and artists alike, demonstrating that with hard work and determination, his life communicated that it is possible to excel in multiple fields and effect meaningful change.
Honorable Kato Lubwama's death has been announced by promoter Bajjo on his official Twitter page.