It is one year since Dr Martin Situma, a Consultant Pediatric Surgeon at Mbarara Regional Referral Hospital (MRRH) kicked the bucket in a manner that left many in shock.
Dr Situma, who was buried at his father's place in Wakiso had lived for 45 years on this earth and had spent close to a decade serving MMRH, western Uganda's Center of excellence.
To keep the picture of a saved man who left six children and a widow alive, Mbarara Referral Hospital Administration under the stewardship of Dr Celestine Barigye has named a theater after him.
The function which took place on the last flour of MRRH Complex building attracted former workmates, Bethany kids, among other partners.
Different people gave moving testimonies on the man who was also a teacher of medicine at Mbarara University of Science and Technology.
Professor Dan Kyengera Kisitu the Head of Surgery Department at Mbarara Regional Referral Hospital was one of the closest colleagues of the late and recalls the late as a closest friend.
Dr Kisitu described the late as a great man who left them at a loss adding that he learnt a lot from him in the area of surgery.
He added that Dr Situma who died on 21st July 2022, at only 45 on his birthday's eve had started medical camps across the country which benefited the less fortunate.
Professor Joseph Ngonzi, the Dean Faculty of Medicine at MUST described the departed soul as an embodiment of professionalism. Dr Ngonzi added that by nature, the late was a reserved man, not found of wearing a smiling face but his smiles were exceptional when it comes to saving the lives of children with malformations and helping the needy.
He however expressed gratitude that he was able to tutor surgeons below him in order to execute duties in his absentia thus he displayed striking qualities of a good leader.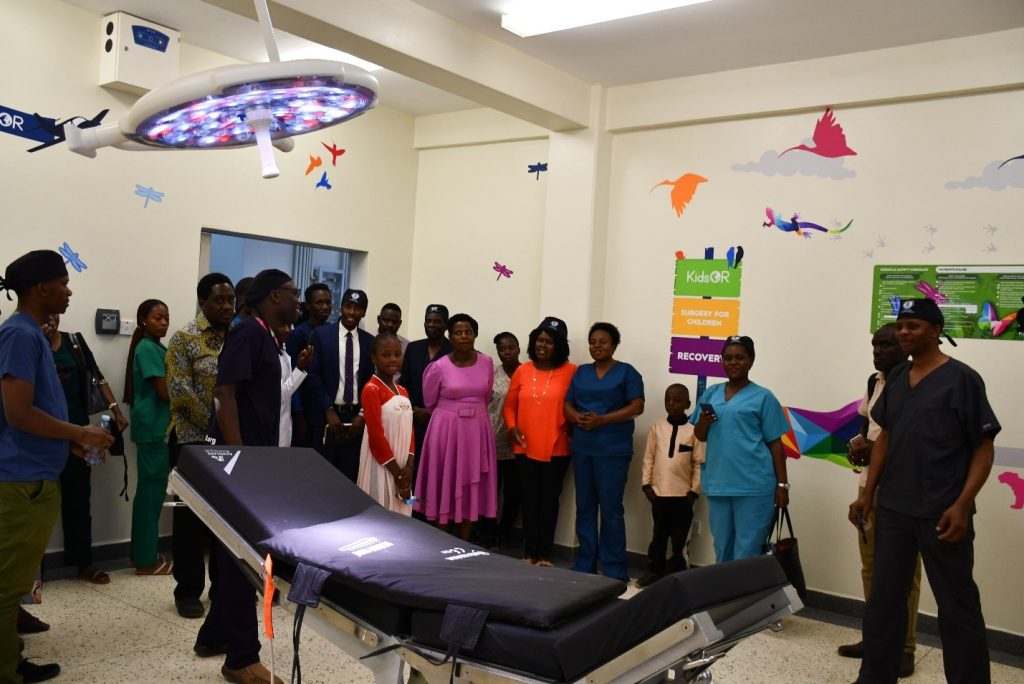 The widow to the late Dr Liz Situma wowed Mbarara Regional Referral Hospital Administration for honoring the husband whom she recalls as a loving God-fearing husband.
She added that both the MRRH and MUST administration cared a lot to the ailing husband up to when the time he ceased breathing.
Recall that the gallant Surgeon passed on at Mulago National Referral Hospital after he was attended to at Mbarara Regional Referral Hospital where the referral recommendation was made.
The late according to Dr Rose Muhindo, a Physician at MRRH had presented recurrent anemia, kidney failure and conclusive diagnosis capture multiple myeloma. Multiple myeloma for starters is a cancer of plasma cells in the bone marrow and if it multiplies it causes failure of various organs in the body.
Dr Francis Oriokot, a Senior Consultant Pediatrician at Mbarara Referral Hospital who spoke on behalf of the hospital administration talked about the late as a punctual surgeon put the lives of patients first.
Due to his relentless efforts, Dr Oriokot added "Dr Situma converted a dilapidated ward (Pediatric Surgical Ward) into a beautiful structure and the latter has been performing well in quality improvement".
Halson Kagure, the Mbarara Regional Referral Hospital Public Relations Officer told the media at the sidelines of the event that the hospital offers services beyond her catchment area of Ankore region.
"We receive patients from the whole of western Uganda, other regional referral hospitals given that we offer specialized services due to the affiliation we have with MUST. Mbarara Referral Hospital also sees patients of all categories from other countries like DRC, Rwanda, Burundi and Tanzania which make up East Africa Community", Kagure says.
Kagure added that on a given day, when you go to the Pediatric Surgical Unit you are welcomed by many mothers with children lined up for the operation.
This, according to Dr Elias Kumbakumba, the Head of Pediatrics and Children Health is confirmed by the fact that 30% of pediatric (children's) surgeries performed come from the Pediatric Unit.
Dr Felix Oyania, a Pediatric Surgeon & MRRH and MUST who happen to have been trained by the late hailed him for the passion he had for children. He appreciated good partnership with Bethany Kids for rallying behind the hospital to improve children's care.