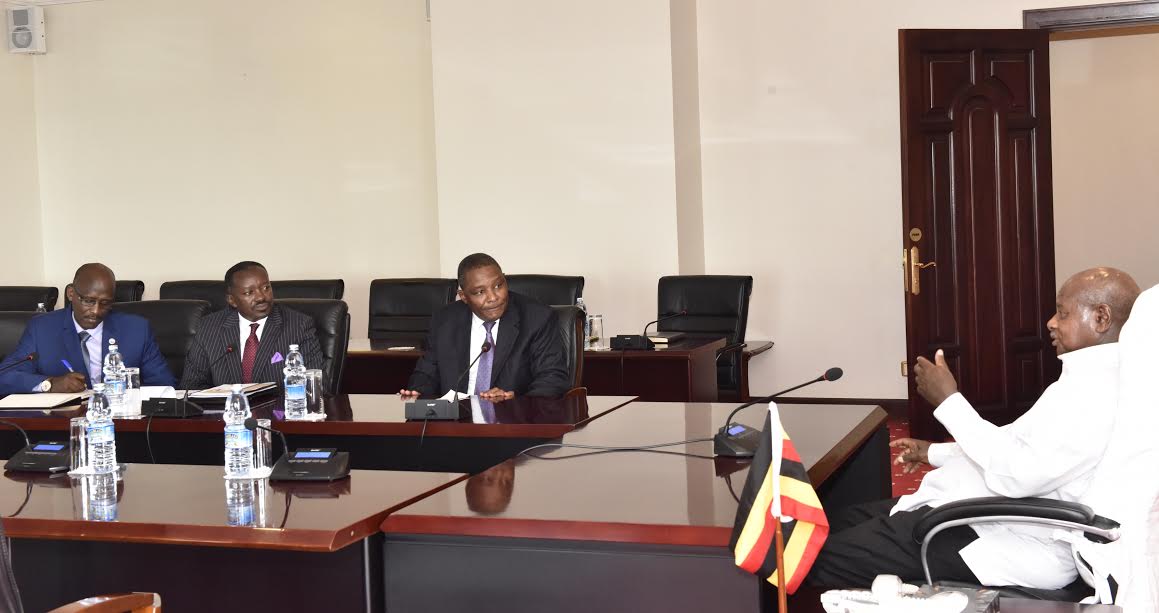 President Yoweri Museveni has held a meeting with the International Conference on the Great Lakes' Region (ICGLR) Executive Secretary, Ambassador Zachary Muburi Muita, at State House Entebbe.
The President and his guest discussed issues affecting the Great Lakes Region such as security, counter-terrorism and infrastructure development.
Ambassador Muita commended Uganda's role in ensuring peace and security in the region noting that if no attention is paid to areas faced by instability, that instability can easily spread.
ICGLR is an inter-governmental organization of the countries in the African Great Lakes Region and is composed of twelve member states, namely: Angola, Burundi, the Central African Republic, the Republic of Congo (Brazzaville), the Democratic Republic of Congo, Kenya, Uganda, Rwanda, Republic of South Sudan, Sudan, Tanzania and Zambia.