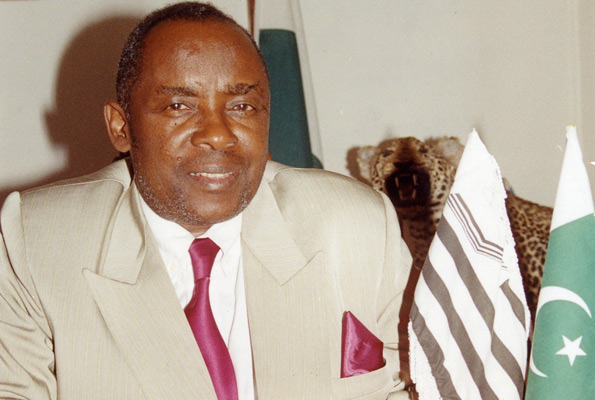 Singer Angella Katatumba's dad, Boney Mwebesa Katatumba died this morning.
According to Angella Katatumba, the former Pakistan Honorary Consul in Uganda died at 8am from International Hospital Kampala (IHK).
He had been admitted to the said hospital for some days due to pneumonia and asthma which he succumbed to today morning.
H.E Boney Katatumba was also the CEO Katatumba Group of Companies from 1982 to date
Katatumba, born on April 3, 1946, was married two wives (Gertrude and Grace) with whom they had nine children.
He had a bachelor's degree in Sociology and Economics from Makerere University, he held a number of honorary awards from various institutions in the US and Europe.
He served as president of Uganda National Chamber of Commerce and Industries, member of Economic Policy Research Centre and chairman of United Nations G77 Chamber of Commerce and Industry Developing Countries, among others.
Comments
comments