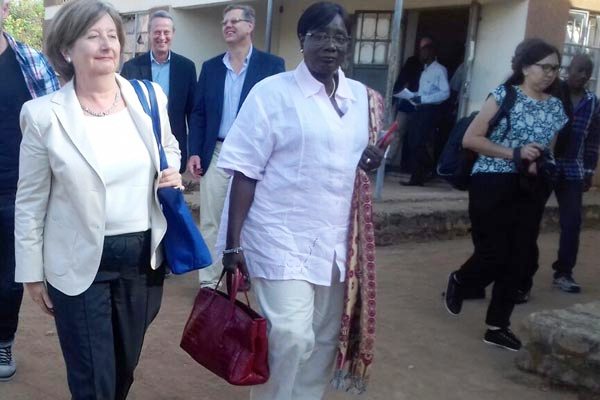 Judge Silvia Fernandez de Gurmendi, the president of the International Criminal Court (ICC), has visited victims of the Joseph Kony-led Lord's Resistance Army (LRA) rebellion in northern Uganda.
The victims are beneficiaries of the Trust Fund for Victims (TFV), a project helping victims through psychological rehabilitation, physical rehabilitation and material support.
Some 44,368 from the TFV project: 26,264 of these are females and 18,104 males. Also, 35,460 of the beneficiaries are victims in the DRC while the rest, 8,908, are in Uganda.
Fernandez's first stop was at Awach Sub-county headquarters in Gulu District. Here she interacted with over 100 war victims from Omoro, Amuru and Nwoya districts.
She will later head to Lukodi village in Bungatira Sub-county. Here, 54 residents were killed, allegedly under the command of former LRA rebel commander Dominic Ongwen in May 2004.
Ongwen is currently at ICC Detention centre in The Netherlands. He faces 70 counts of charges of war crimes and crimes against humanity he allegedly committed during the insurgency that ravaged northern Uganda for over two decades.
ADDITIONAL REPORTING & PHOTO/COURTESY