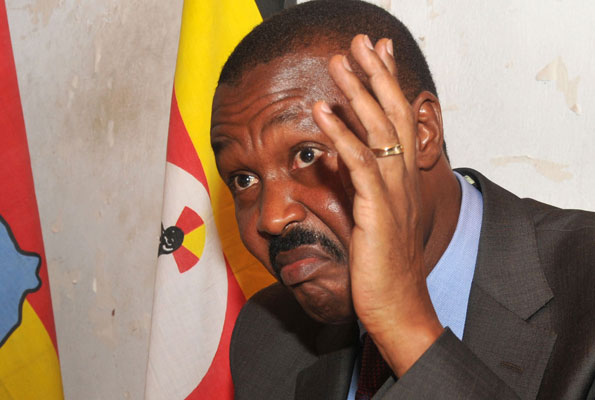 As fault lines continue to form in the administration of the Forum for Democratic Change (FDC), Uganda's largest opposition political group, after controversy on party's candidate for regional parliament, leader Maj Gen Mugisha Muntu has spoken out on the party position.
During a morning talk show on local TV, Muntu said the FDC was "not desperate for Eala [East African Legislative Assembly] slot but we also want to go by rules and regulations of the treaty".
FDC has previously forfeited its slot in the regional assembly, citing unfair rules. The rules have not improved for the better – and the party is back for the seat, this time with a lot of internal fights.
The former army commander was responding to queries stemming to the confusion in the party's election of representatives to Eala.
THE CONTROVERSY
To come up with a candidate for EALA seat, FDC held primary elections in which party secretary for Mobilization Ingrid Turinawe lost to former Kaberamaido Woman MP Florence Ibi Ekwau in the early February poll.
But later, the party fronted both names to Parliament – with a likelihood of only one member going through.
Days on, just last Thursday, Muntu wrote to the clerk to parliament Jane Kibirige announcing that FDC had withdrawn Turinawe from the race. But Turinawe will not have any of this.
MUNTU'S RESPONSE
 Muntu is aware of Turinawe's take but he insists: "I don't speak for her but our decision still stands."
He also admits that the controversy has cast the party in bad light.
"This has not given us the best of publicity, but well, this is politics," he said.
NO PARTIALITY
Muntu has also revealed that he stayed away from the party primaries and "never supported any candidate and I never promised to vote for any. All FDC candidates approached me".
THERE WAS AN ERROR
Parliament's Rules of Procedure state that a party can only withdraw one of its candidates from the race before the final declaration of the selected members,  provided the withdrawal is endorsed by signature of the party secretary general and the nominee.
But Muntu's letter flouted this rule: signed by neither Secretary General Nathan Nandala Mafabi nor "nominee" Turinawe.
"There was a error of not knowing the rule in Parliament that had been changed," Muntu said. "When we finished our internal elections, we didn't have written guidelines from Parliament."
"[Later,] we had an internal discussion to withdraw one of the two candidates. We had several meetings."
REPORT/SAMUEL KAMUGISHA
Comments
comments