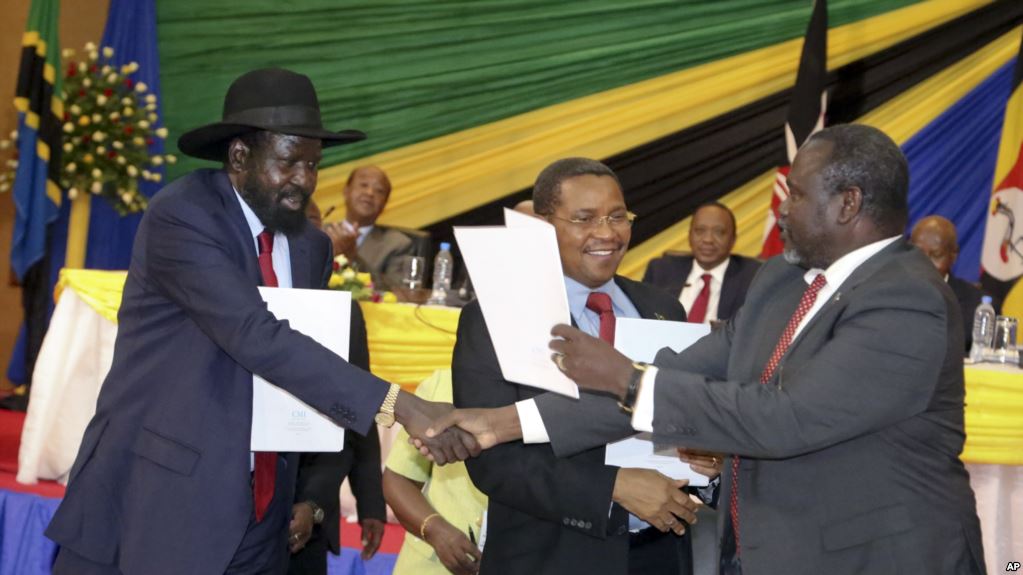 Eastern Central Corridor Project will not work unless the SPLM/A-IO under the leadership of Former vice president Dr Riek Machar is involved. For All the services or items normally expected or required in the project, SPLM/A-IO which is controlling the  large areas in Upper Nile  and its resources should not be left out; otherwise the(project)  would not be 'a done deal".
The Eastern Central Corridor Project which comprises of different layers that have to be implemented in different phases will be too expensive physically, financially and militarily because all the project sites are fully controlled by SPLA/IO forces [loyal to former vice president Dr Riek Machar]. For example inland transportation from Ethiopia and Djibouti to South Sudan and construction of  Dry Port in Pagak or Gambella, or any other convenient place, for incoming goods from South Sudan would be impossible because it's we (the SPLM/A-IO)  controlling all the routes and the bordering Western town of Gambella in  Ethiopia but not the government.
Before speaking about Development in the war-torn Upper Nile and Jonglei states, understanding with Juba is the priority. First of all, South Sudanese warring parties have to speak and to act about the unimplemented August   Peace Agreement for   real understanding and brotherhood within ourselves. "Ourselves" means "not just people who live in South Sudan, but South Sudanese in the Diaspora as well".
The proposed projects such as the railway connecting Pagak (South Sudan) to Addis Ababa to Djibouti; the Refined Products Pipeline from Paloch  Refinery in South Sudan to Gambella then Addis Ababa and Djibouti, are all  impossible.
I believe in talks, engaging the people of South Sudan  and reconciling them first  in order to heal the wounds instead of rushing to double standard deals.
The Ethiopia government also needs to be reminded that Juba is offering  a double standards deal. How can you deal with it constructively? The same deals are being offered to Egypt by the same president (Salva Kiir) of South Sudan in order to acquire financial and military support. So, the balance of blame is on its (Ethiopian) side.
Without proper consultation and agreement with the leadership of  SPLM/A-IO, the following would be difficult to be implemented: Crude Oil Pipeline from intended refinery in South Sudan to Gambella then Addis Ababa and Djibouti; construction of Oil storage facilities in Gambella or Pagak;  Fiber Optics Cable from Djibouti to Ethiopia to South Sudan;  Electric power supply facilities to South Sudan; Financial interconnection between Ethiopia and South Sudan to allow the utilization of Ethiopian Birr between the two countries; Development of  Ethiopian Pagak border area to accommodate travellers to South Sudan; and road construction projects.
To guarantee a smooth implementation, there is need to involve the SPLM-IO: otherwise, it's a wishful thinking and all agreements would remain unworkable on papers.
Major Dickson Gatluak Jock is the Deputy spokesperson, SPLA/IO – a Riek Machar-leaning SPLA faction.
Comments
comments