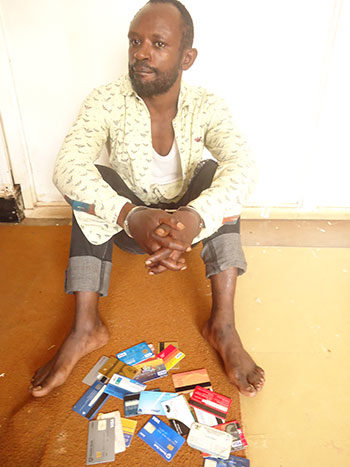 Police in Kampala are holding Papy Baguma, 38, for allegedly stealing Automated Teller Machine (ATM) cards.
A resident of Musana zone, Kisenyi, Baguma (also said to be a Congolese national) has reportedly been snatching the cards from the clients he pretends to help withdraw cash from various ATM machines, according to police sources.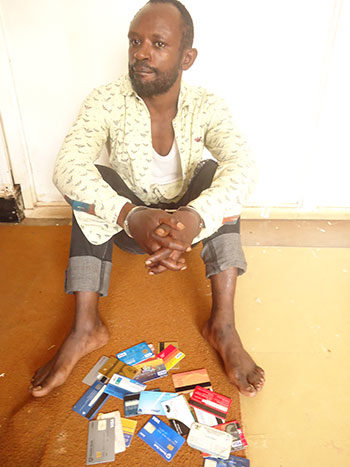 Baguma's luck ran out on Thursday, February 23 when police netted him in Seeta, Mukono district. According to police, the force had received tip-offs about Baguma's actions. On learning this, Baguma shifted his operations to districts like Mukono – and that is where he was nabbed.
The security guard at a Seeta ATM arrested Baguma and when searched, he was found in possession of 26 ATM cards and three driving permits stolen from various people.
He appeared before Buganda Road court and was charged with being in possession of stolen property and obtaining money by false pretence.
HOW HE DOES HIS WORK
Police interrogations revealed that Baguma was paying as much as Shs 5,000 (about one and a half dollars) to street kids to snatch bags and search them for ATMs and other valuables.
He also hangs around various ATMs ready to "help" those withdrawing money.
Already, a case filed had been opened at Central police station (CPS) Kampala. Carotene Adeke has already accused Baguma of stealing her ATM card and withdrawing Shs 8m from her bank accounts.
Comments
comments