The Prime Minister of the Federal Democratic Republic of Ethiopia, Hailemariam Desalegn has begun a 3-day state visit to Uganda at the invitation of President Yoweri Museveni.
Prime Minister Desalegn, who is accompanied by his wife, Roman Tesfaye Abney arrived in the country earlier today and was this afternoon received at State House, Entebbe by his host President Yoweri Museveni and his wife, Janet Museveni.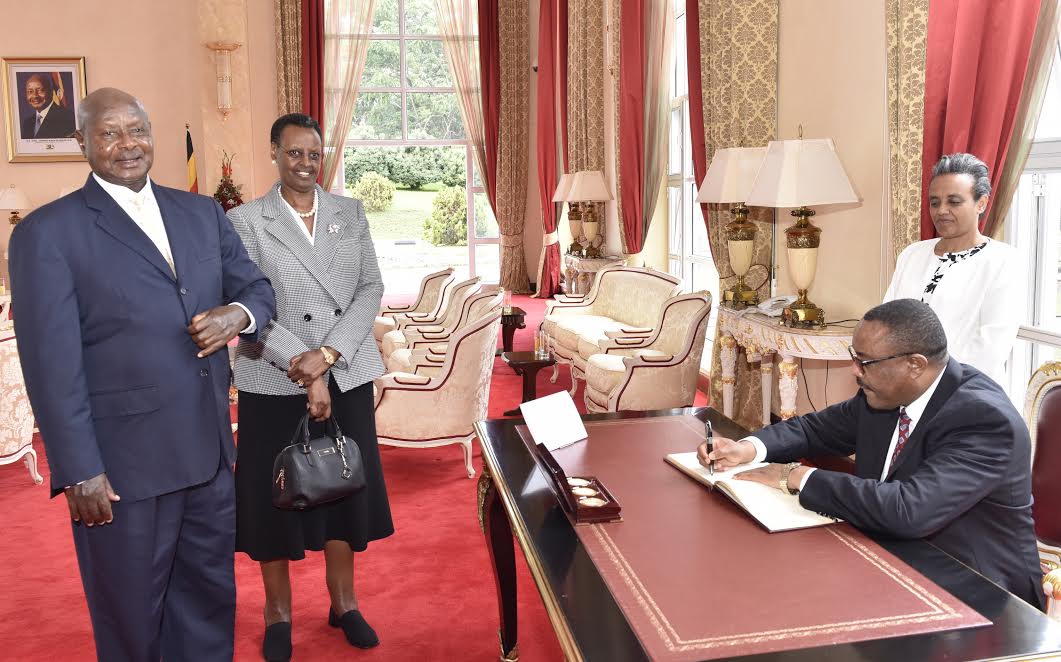 Prime Minister Hailemariam Desalegn, who has led Ethiopia since 2012, was treated to a red carpet welcome and accorded a 19-gun salute. He also inspected a guard of honour mounted by the Uganda People's Defence Forces and also entertained by Ugandan traditional local troupes. During his visit
Prime Minister Hailemariam Desalegn is accompanied by a high-powered delegation of Ministers and high-ranking government officials.
During his stay in the country he will hold bilateral talks with his host, President Museveni on matters of mutual importance between the two brotherly nations.