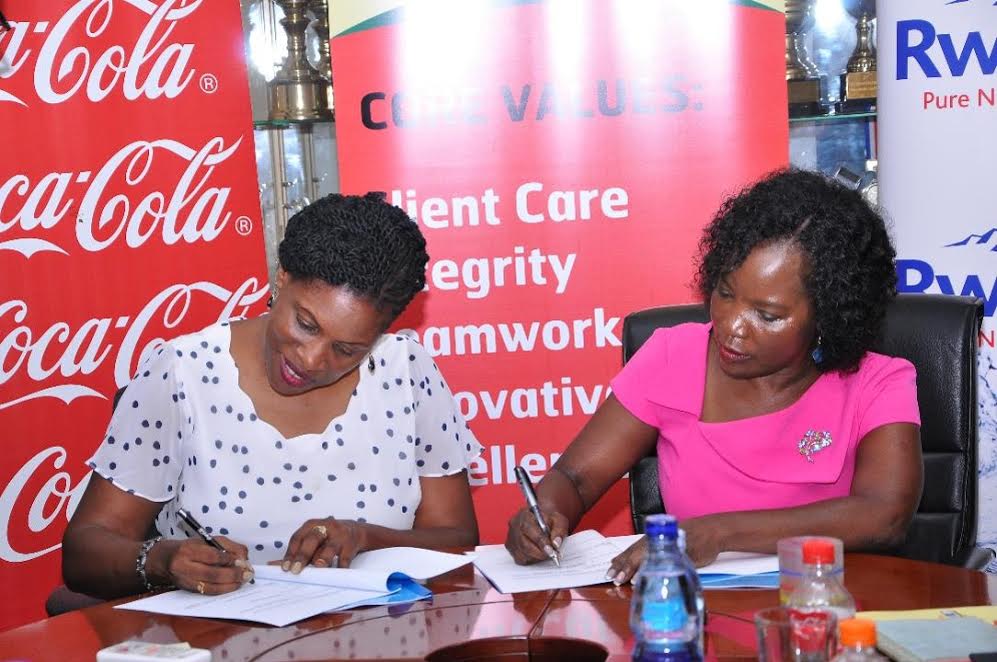 Coca-Cola Beverages Africa Uganda has today signed an MOU with KCCA in a bid to ensure Kampala City remains clean whilst creating jobs for many urban poor.
Speaking on behalf of CCBA, Mrs. Norah Odwesso, the Group Director Public Affairs and Communications expressed excitement at signing this partnership with KCCA.
"As a responsible Company, we focus on constantly reducing the impact of our packaging on the environment through the light weighting of our packaging material and supporting recycling efforts," she said.
"In Uganda, we were the first Company to construct PET collection centres across the entire country when we first launched plastic packaging in 2010. Right now, our recycling plant in Nakawa collects between 7- 10 tonnes of plastic per day, ridding the environment over 300 tonnes of plastic per month," Odwesso added.
Through these recycling efforts, the company has been able to create employment for over 1500 Ugandans, especially the urban poor. Noteworthy, 80% of these collectors are women who at least earn about $17 per week.
Speaking during the MOU signing event, the KCCA Executive Director Mrs. Jeniffer Musisi pledged to route all collected plastic waste using their trucks to the Coca-Cola Beverages Africa Plastic Recycling plant at Nakawa.
Comments
comments