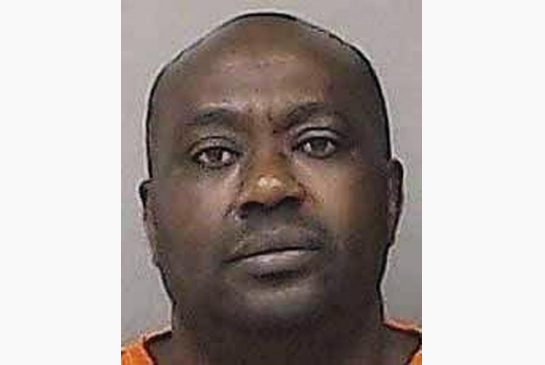 A Rwandan man, who lied to gain entry into the U.S. after participating in the 1994 Genocide against the Tutsi, has been handed a 15-year imprisonment by a court in the United States.
Gervais Ngombwa, 57, who has an outstanding indictment against him, faces deportation after serving his sentence, according to reports from the US.
"He is a violent individual who presents a danger to the community," U.S. District Judge Linda Reade ruled.
"There isn't a doubt in my mind that he was an active participant, indeed a leader, of the genocide in Rwanda," Reade told a courtroom in Cedar Rapids, Iowa, where Ngombwa lived and raised a family for two decades.
The sentence following his conviction for immigration fraud capped a case that the Anti-Defamation League called one of the most significant U.S. human rights prosecutions in recent years.
Mass murderer
According to reports, federal prosecutor Rich Murphy said that during the Genocide, Ngombwa personally wielded a machete that he used to massacre Tutsis, looted properties and drove a youth militia around the country to carry out mass killings of people seeking refuge in locations such as churches and a children's orphanage.
Murphy said Ngombwa had his own home and family protected by military forces "while he went out and killed." Ngombwa fled the country rather than face justice, falsely claiming he was a genocide victim in order to gain U.S. refugee status for himself, his wife and several relatives, Murphy said.
Back in Rwanda, Ngombwa, who was naturalised as an American citizen in 2004, was tried in absentia by three separate Gacaca courts and handed sentences varying from 15-year imprisonment to life term.
Murphy displayed a photo of skulls of victims that showed they had been clubbed to death as he urged Reade to consider their suffering in sentencing Ngombwa. He compared Ngombwa to notorious criminals such as mob boss Whitey Bulger, who lived in hiding after committing "unfathomable" acts of violence.
Reade said she was convinced of Ngombwa's guilt in the genocide but that she'd leave punishment for those acts to authorities in Rwanda, where he's under indictment and to where he will be deported after his sentence is served. She focused on the need to protect the public and the "aggravating factor" that several relatives had gained entry into the U.S. through Ngombwa's lies.
The genocide allegations shocked acquaintances of Ngombwa in Iowa, where he was known as "Ken," a devout Christian and a father of eight successful children.
U.S. Immigration and Customs Enforcement, which has a unit dedicated to catching alleged human rights violators, has arrested 380 such individuals since 2003. But the prosecution was the first of its kind in the Northern District of Iowa, said U.S. Attorney Kevin Techau.
Ngombwa was convicted at trial of falsely telling authorities he was the brother of an exiled Rwandan prime minister and therefore subject to persecution. That claim was the basis of the decision to allow his family to resettle in the U.S. in 1998 from a refugee camp in Tanzania, where his family had been living.
A former influential businessman in Bugesera, Ngombwa is, among others, accused of having spearheaded bloody attacks on the former Ntarama Catholic Church – which has since been converted into a Genocide memorial site – where more than 5,000 innocent Tutsi were killed.