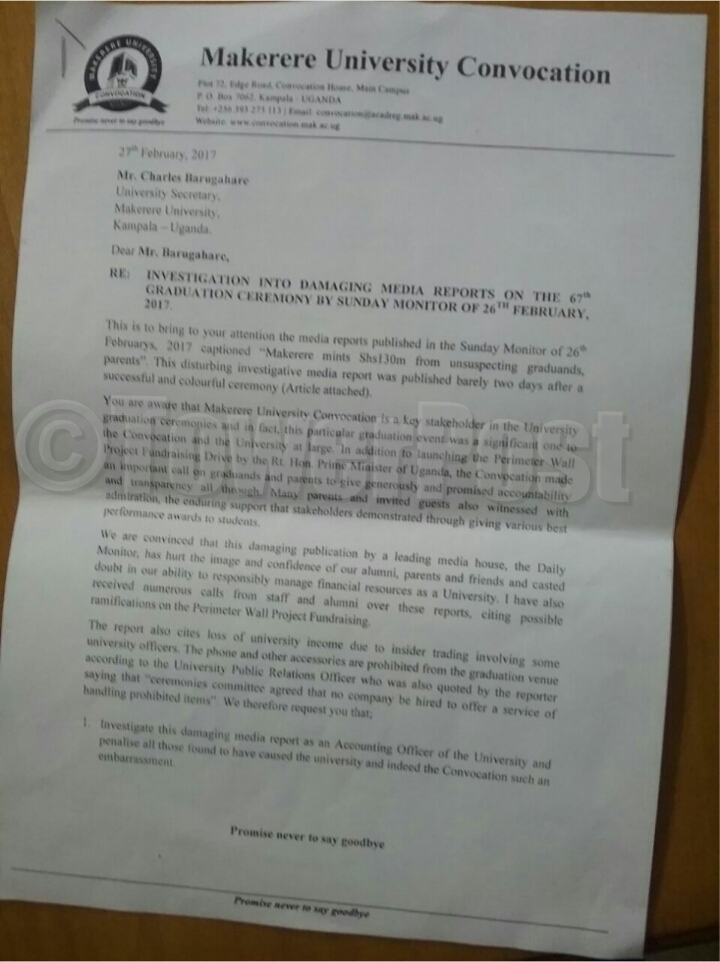 A leaked letter from the chairman of Makerere convocation, Dr Tanga Odoi, indicates that the university's former employee is calling for the suspension of Ms Margaret Etuusa, the institution's deputy registrar (certificates and ceremonies).
According to the letter that is dated February 27 and addressed to Charles Barugahare the university secretary, Ms Etuusa's decisions could have led to publication of a "damaging" story in Sunday Monitor of February 26, 2017 which indicated that Makerere minted about Shs 130m from unsuspecting graduands and parents.
To Dr Odoi, for an investigation into this "damaging media report" to be successful, Ms Etuusa should first be suspended from office.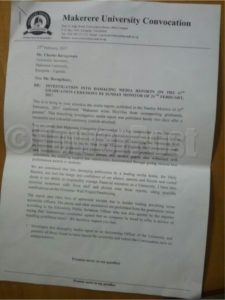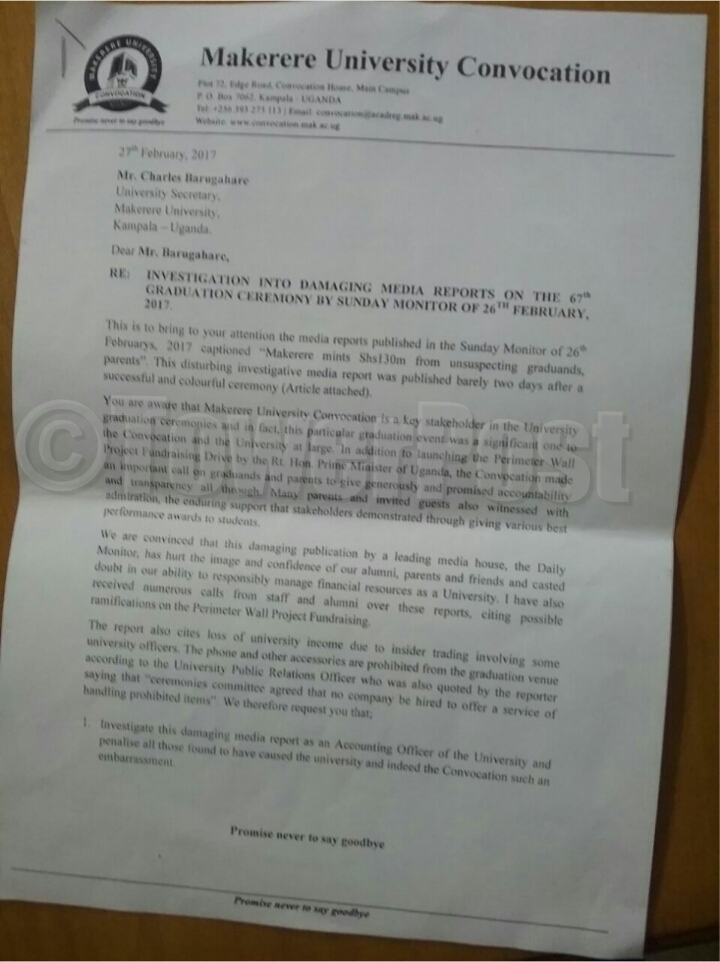 According to Sunday Monitor's story, Makerere's office of the academic registrar contracted Exxon Contractors Ltd, a company belonging to Mr Yasin Mwandha, to keep prohibited gadgets during the university's 67th graduating ceremony at a cost of Shs 1m and the deal was sealed by Ms Etuusa's signature. The Newspaper also reported that Exxon then started charging Shs 3000 to keep a single phone, while items like cameras attracted higher charges.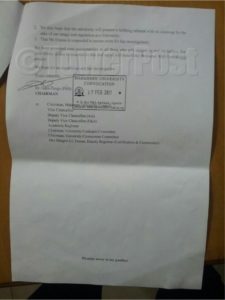 Therefore, to the NRM chairman electoral commission, an investigation into the matter should be started forthwith because Makerere University convocation is a key stake holder in the university graduation ceremonies and the just concluded graduation event was significant one because they launched the perimeter wall project.
He argues that if this media report is not investigated and the culprits penalised, the alumni may lose confidence in the whole fundraising, thereby failing the whole project.
By the time of filling this story, Ms Etuusa could not be reached for a comment as all her known numbers were off, but The Tower Post will keep you updated about the story.