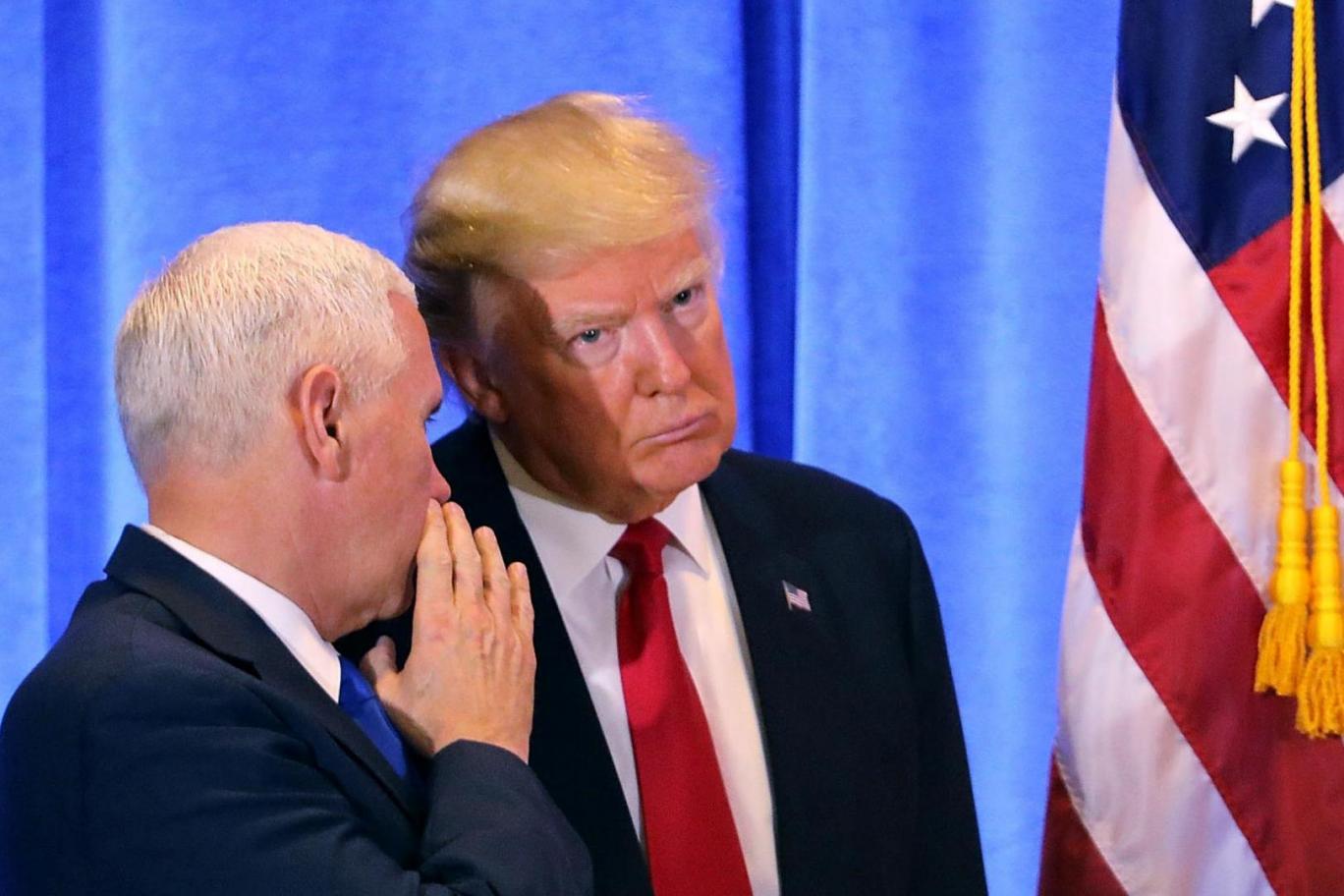 A former National Security Agency (NSA) counterintelligence officer says US agents have "considerable intelligence" of high-level Russians discussing collusion with Donald Trump's election team.
John Schindler, a security expert who once specialised in espionage and terrorism, tweeted: "Ahem: US IC has considerable SIGINT featuring high-level Russians talking about their collusion with Team Trump."
The former agent said that intelligence has been gathered from the NSA and its partners from intercepted electronic and communication signals.
The messages, called "reflections" in the realm of spies, are reportedly readouts from conversations about current operations.
Mr Schindler said that taken one by one these conversations were "not all that persuasive" but that collectively "they demonstrate collusion".
In another tweet, he said: "One intercepted convo between two senior Kremlin guys talking about collusion w/Trump isn't a big deal; a bunch of them = a very big deal."
Later, he added: "I'm confident that any serious investigation of #TrumpRussia will find enough intel to end Trump's admin and send people to jail."
It comes after Attorney General Jeff Sessions agreed to step aside from all investigations of Russia's interference in the 2016 presidential election.
The nation's top law enforcement officer is alleged to have been twice in contact with Russian ambassador Sergey Kislyak before Mr Trump was in office but did not disclose it during his confirmation hearing in January.
Mr Sessions has denied suggestions that he lied under oath and misled the Congress about his meetings with Mr Kislyak.
The Attorney General has come under fire amid reports of Moscow hacking into Democratic National Committee and Hillary Clinton's campaign.
In a survey prior to the latest controversy to hit Mr Sessions, fifty-three per cent of people told researchers from NBC News and the Wall Street Journal they backed a congressional probe over whether Mr Trump's campaign team had contact with the Russian government in the run-up to the election.
REPORT & PHOTO/THE INDEPENDENT & AGENCIES
Comments
comments