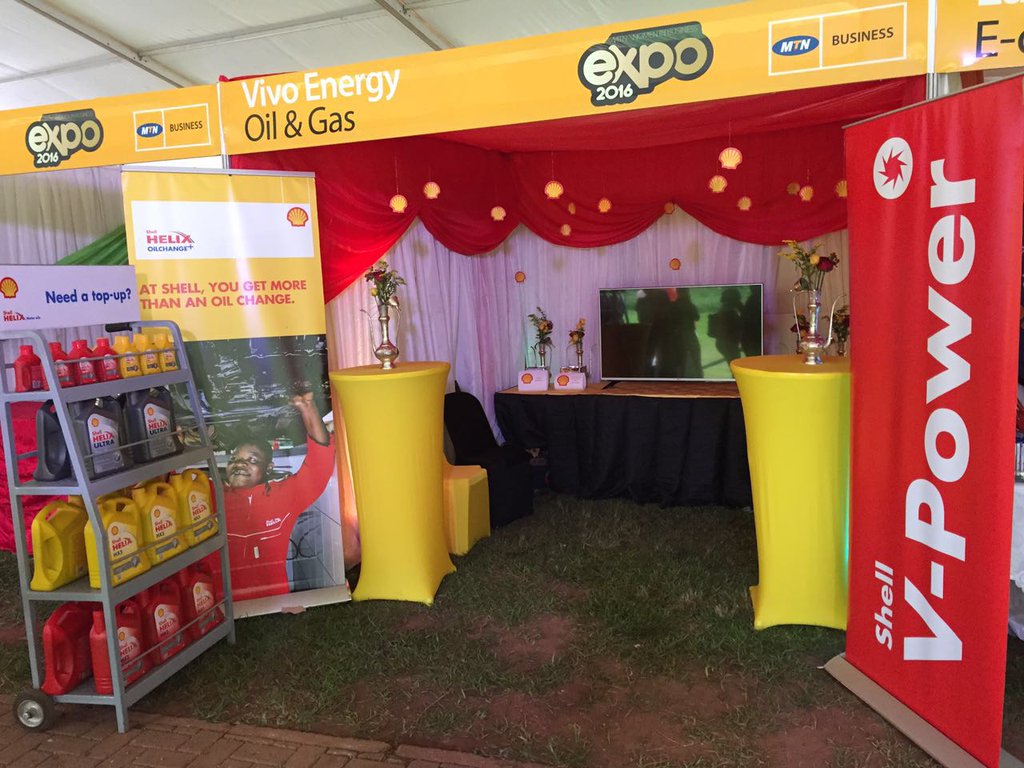 As Uganda joins the world to celebrate International Women's Day, Vivo Energy Uganda has launched a six-week promotion at selected Shell stations where customers who top-up with Shell FuelSave worth UGX 100,000 stand a chance to win a range of prizes throughout the promotion.
The campaign, dubbed "Shell True Queens", celebrates women as community champions, home makers, leaders and role models. Thousands of these women visit Shell stations every day and this is a great opportunity to celebrate them with a campaign targeted specifically to women. Although the prizes must be redeemed by only women, the campaign is rallying up men to celebrate women because we believe every person knows a True Queen who needs to be celebrated.
As part of the campaign, Vivo Energy Uganda has entered into a partnership with Afripads Limited, a social enterprise company that develops cost effective reusable sanitary pads. The partnership will see 1% of all promotional proceeds going to Afripads to help keep girls in school by providing them with sanitary pads.
"This campaign represents a big step for us in terms of demonstrating our customer focus, our responsibility to transforming communities and establishing mutually beneficial business partnerships. We recognise women as an integral part of our customer base with unique and valid needs. The campaign celebration stretches across our product and service range with irresistible prizes and experiences from all our partners. Women who do not drive can also be rewarded through their spouses, brothers, fathers or colleagues who fuel at Shell during the period." noted Jean Mugisha, Vivo Energy's Marketing Manager.
Women drivers will get an opportunity to pick exciting prize experiences from any one of the campaign partners including: Sparkles Saloon, Soothing Spot, Beats & Steps Zumba, Century Cinemas, Shell's food alliance partners and the entire range of products and services at Shell.
Mugisha also noted that celebrating Women's month is an opportunity to appreciate the remarkable contribution of women to society.
"We are pleased to announce that one percent of all promotional proceeds will go into helping provide sanitary pads to girls in schools through our partnership with Afripads. The work they are doing brings dignity and opportunity to girls and women by helping to keep girls in school. We believe this is a worthy cause all our customers must support," she concluded.
According to UNICEF, one out of every 10 African school girls skip school or drop out of school entirely due to a lack of affordable menstrual products and poor access to proper sanitation. This reality has led Vivo Energy to partner with Afripads Limited and be able to support their cause.
Afripads is a social business in Uganda that specialises in the local manufacture and global supply of cost-effective, reusable sanitary pads. Afripads Limited, Managing Director, Sophia Grinvalds commented that "the partnership with Vivo Energy Uganda represents a big step for our business as it validates what we have been doing and will bring a lot of visibility to this cause, which is important to young women countrywide. We are glad to be partnering with Vivo Energy on such a current and topical conversation for Uganda".
You can follow and participate in this conversation on social media by following the hashtag #ShellTrueQueens.
Comments
comments