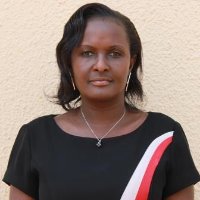 Today, March 8, Uganda joins the rest of the world to commemorate the International Women's day under the national theme "Women's Empowerment in the Changing World of Work".
The selection of the national theme recognises the importance of women's participation in the work industry. Besides, women's economic empowerment is a prerequisite for achieving sustainable development. Participation of women in the work industry sets a direct path towards gender equality, poverty eradication, inclusive economic growth and sustainable development.
Government efforts towards providing a conducive policy and legal environment aimed at promoting women's participation and empowerment in the changing world of work are highly recognised.
Uganda has ratified key international and regional human rights instruments for empowerment of women and addressing gender parity, including the 1995 Beijing Declaration and Platform for Action, the United Nations Convention on the Elimination of All Forms of Discrimination against Women and the Protocol to the African Charter on Human and Peoples' Rights on the Rights of Women in Africa.
The Uganda Constitution upholds the principle of equality and protection of the rights of men and women with regards to employment opportunities, rights to safety and health and freedom from discrimination. There are many other supporting policies and laws in place.
Government programmes such as the Uganda Women Entrepreneurship Programme, the Functional Adult Literacy Programme and the Youth Livelihood Programme are all strategically designed to support women's empowerment and participation in the work sector.
Change arising from the above efforts is gradually being realised. Recent studies have revealed that 60 per cent of the active borrowers from microfinance institutions are females.
The Uganda National Household Survey, 2012/13 indicates that 49.4 per cent of the proportion of working population engaged in subsistence production is female. The percentage of women in senior positions in public service grew from 22 per cent in 2011 to 30 per cent in 2014.
However, to reach the ultimate goal of women fully participating in the work industry, there is need to address some of the glaring gender parity issues. Many women in Uganda are still disproportionately affected by poverty, discrimination and exploitation.
Challenges such as limited ownership and access to production assets (land and capital), limited competitive skills for the job market, gender stereotypes and traditional beliefs that tend to prescribe certain kinds of jobs to women, remain obstacles to their economic empowerment.
This is particularly seen in the informal sector where women take on high-risk, low-income jobs.  The social, cultural norms and practices still deprive adolescent girls and young women from their full participation in the labour market, thus rendering them poor and less empowered to effectively contribute to Uganda's economy.
The gender triple role of women in society (reproduction, production and community) overburdens them. Studies indicate that higher levels of education of the girl child lead to better economic, social and  political outcomes, as well as decrease the prevalence rate of early marriage and early pregnancy.
Yet many traditional societies in Uganda have not appreciated the importance of educating girls. This year's commemoration of the International Women's day comes at the time of adapting the United Nations Sustainable Development Goals instituted by world leaders in 2015.
Among others, these goals aim to end poverty, fight inequality and injustice, as well as tackle climate change by 2030.
To achieve the sustainable goals, it is paramount that government and other stakeholders create a more conducive policy and regulatory environment for women and girls. Enacting gender-responsive policies will accelerate tackling issues of gender parity in all the sectors of the economy particularly in the areas of governance, education, health, employment, agriculture, trade and industry as well as access to justice.
A recent study by Plan International, titled "State of the World's Girls Report 2014: Pathways to Power", notes that girls and women are a powerful force behind economic development and sustainability when empowered with the required skills, opportunities and are accorded a conducive environment to enable them reach their full potential.
 Justine Nakiwala is the communications manager at Plan International Uganda
Opinion First Published by The Observer