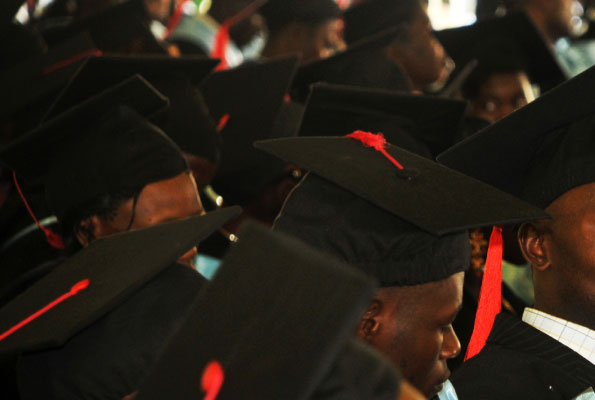 Makerere University Deputy Academic Registrar, Margaret Etuusa has been suspended, The Tower Post has learnt.
Ms Etuusa who is in charge of Certificates, Ceremonies and Production Division is accused of extorting money from parents and students in the name of phone storage during the recently concluded graduation period.
She allegedly hired a company which collected Shs 3000 and 5000 for keeping phones for everyone who carried them to the ceremony following a rule that did not allow any gadget at the venue.
According to acting Vice Chancellor, Prof Okello Ogwang, Ms Etuusa acted unofficially and has been suspended pending disciplinary action.
"Your written explanation was found not convincing. Accordingly, you are hereby suspended on half-pay with immediate effect and your matter is forwarded to the Appointments Board for Disciplinary action," Prof Ogwang stated in a letter.
"You are required to handover university property within your possession and under your care to the Academic Registrar, with a copy to the director Human Resource before you leave the university," Ogwang's letter further read.
Ms Etuusa however said that the suspension and the allegations were schemed by a certain group of people who don't wish her well.