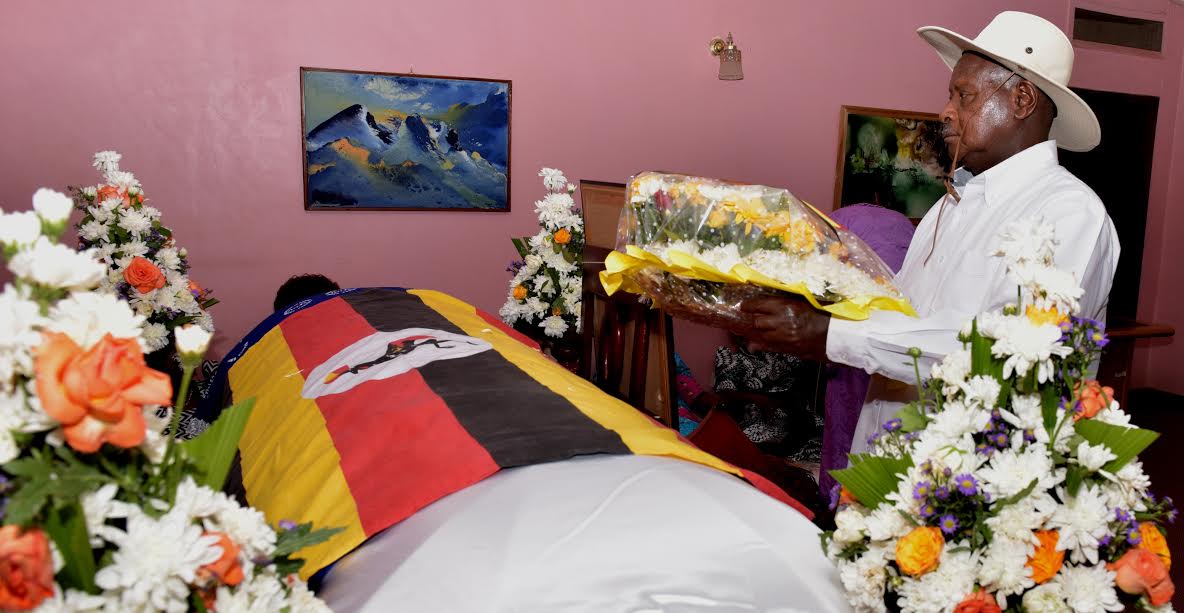 President Yoweri Museveni has described the late Joash Mayanja Nkangi, former Minister of Finance and also Buganda Katikkiro, as a great man who served his country for a long time.
The President made the remarks yesterday in Ntinda's Ministers' village where he was accompanied by the first Lady, Janet Museveni, to pay his condolences to the family of the late Nkangi where the widow, Ms. Ruth Nkangi, received them last night. The President and his wife had just returned to Kampala from Dokolo district where they attended the International Women's Day celebrations.
"I came to pay condolences. He worked with us for very many years. I came to salute this great man who served the country for a long time. We in NRM appreciate him. This is because we were young people and he was ready to work with us," he said.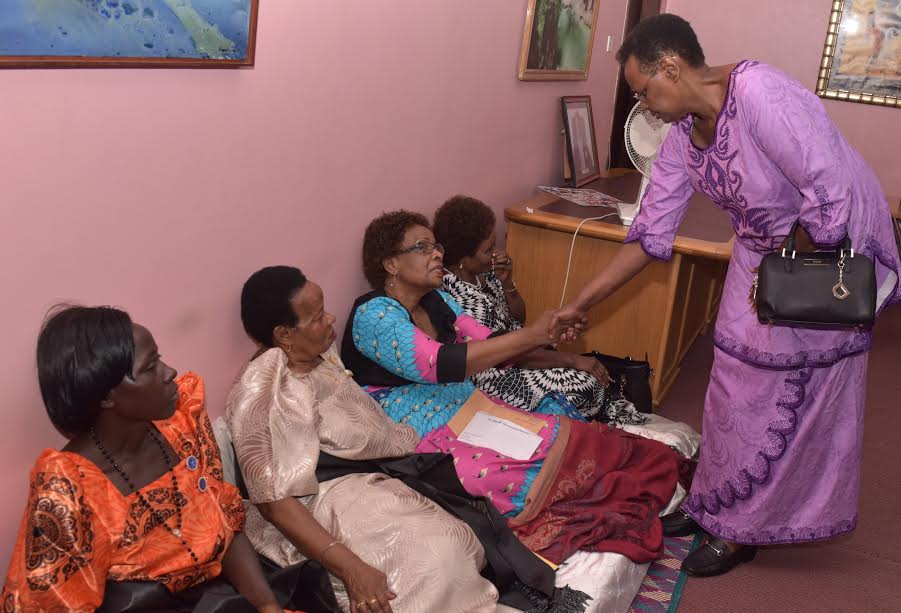 He said that Mayanja Nkangi and other elders accepted to work with the young people who had formed a political Movement in the bush for the good of the country. He added that the elders welcomed the freedom fighters from the bush and worked with them adding that they (elders) resolved not to have our bad past experiences repeated.
The President was pleased to note that the elders supported the youth and that during the Constituency Assembly (CA) period and the 1996 General Elections the elders were united. He reminded the Nkangi family and mourners present that some of the people who worked with the NRM and freedom fighters in the bush had wanted to cause conflicts at the time of the CA and the 1996 General Elections.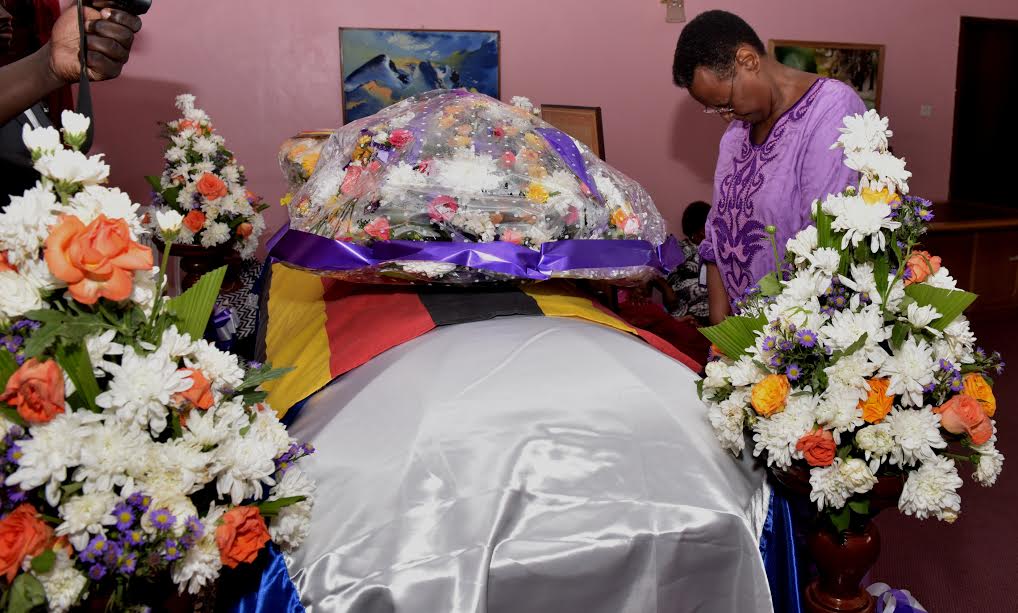 President Museveni said that he had come to the family of the late Mayanja Nkangi to salute the contribution of the elders. He expressed happiness that the elders embraced the proposed solutions that were brought in Uganda by the youth. He prayed to Almighty God to rest the soul of Mayanja Nkangi in eternal peace.
Earlier, the Governor of Bank of Uganda, Prof. Emmanuel Tumusiime Mutebile, informed mourners that Mayanja Nkagi played a leading role in making Uganda realize a remarkable decline in the inflation rate when Mr. Nkangi served as Minister of Finance. He said that Mayanja Nkangi made a big contribution in efforts to ensure the success of the national economic recovery. He revealed that Uganda liberalized its foreign exchange regime in 1990 when the late Mayanja Nkangi was Minister of Finance and Economic Development.
Comments
comments