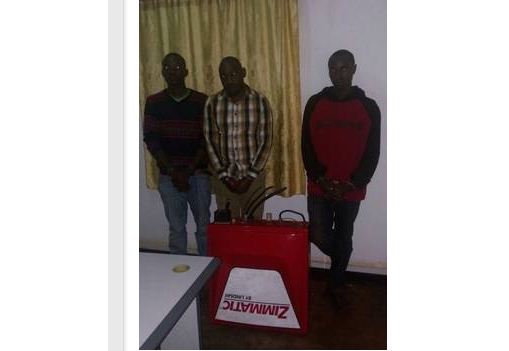 Police in Kirehe District, on Thursday, recovered an irrigation machine worth over Rwf46 million, which was stolen last month.
The main control panel machine had been stolen from Nasho Irrigation Project II, a maize cooperative.
It was intercepted in Kigina Sector as it was being transported to Kigali by three suspected thieves, who were also arrested.
The District Police Commander (DPC), Supt. James Rutaremara identified the suspects as Fred Asiimwe, 37, Jean Baptist Dushimirimana, 23, and Marcel Niyomugabo, 27.
Niyomugabo is the former security guard at Nasho maize irrigation scheme, who is currently a commercial motorcyclist in Kigali, who, together with his two accomplices, allegedly connived and stole the water pumping machine.
"Following the theft of the equipment, we launched investigations. We later received information from residents on people they suspected to have stolen it; officers were deployed and they trailed the vehicle from Nyarubuye Sector where it had been hidden to our erected roadblock in Kigina where the vehicle was intercepted at about 2am, the machine recovered and the suspects arrested red-handed," said the DPC.
The vandalization and stealing of the water pumping machine has since affected the irrigation system of the ten hectare maize plantation.
"We thank residents who facilitated the successful investigations that led to the recovery of the machine and arrest of the suspects."
Nasho and its environs are one of the places with generally low rains, where commercial farming largely depends on irrigation
Comments
comments