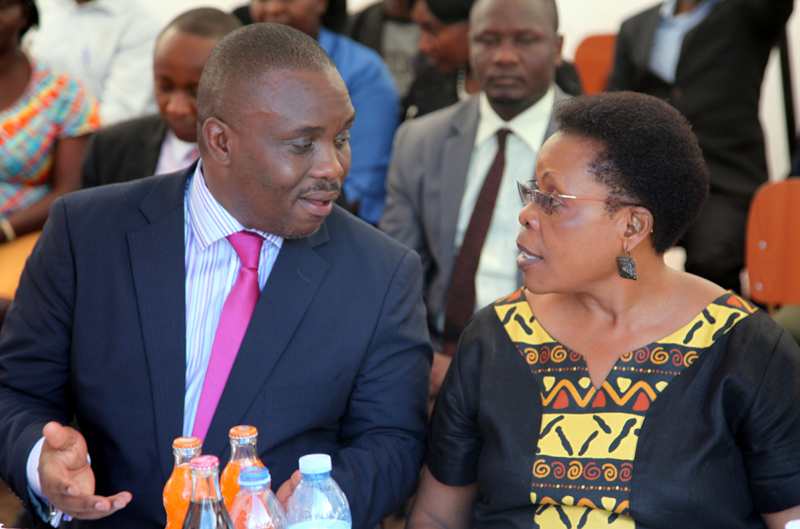 Kampala Lord Mayor Erias Lukwago told journalists at City Hall that Kampala Minister Beti Olive Namisango Kamya was naive, and overzealous, a comment that is likely to further strain the relation between the two political heads – one elected and the other an appointee of the president.
Lukwago was reacting to a letter that Kamya wrote last week to tycoon Hamis Kiggundu and Nakivubo Stadium board urging them to ignore a recommendation by Kampala Capital City Authority (KCCA) halting the re-development of the stadium.
Kamya's reasoning, according to a March 10 letter, was that cabinet had taken the decision to redevelop the stadium eight years ago (in 2009).
In response, Lukwago wondered: "Does she want to tell us that the decision was made silent by cabinet in 2009?
"Can she convince the public that the decision made in 2009 was awaiting her to implement."
Lukwago further added that Kamya had misled Kiggundu and Nakivubo Stadium Board by urging them to ignore KCCA yet all city structyres were under the authority (KCCA). He added that it was wrong for any development to take place without the approval of KCCA technical wing and blasted Kamya of attempting to flout the laws.
"She is so naive when she says redevelopment of the stadium can go on without the involvement of KCCA," Lukwago further took swipes at Kamya, a former Museveni critic now serving the three-decade leader.
"She behaves like she is possessed by a ghost and is overzealous. Her decisions are of no legal consequence.  "For us [at KCCA], we are complying with the law as she violates it. But soon we shall we shall see who is right."
Comments
comments