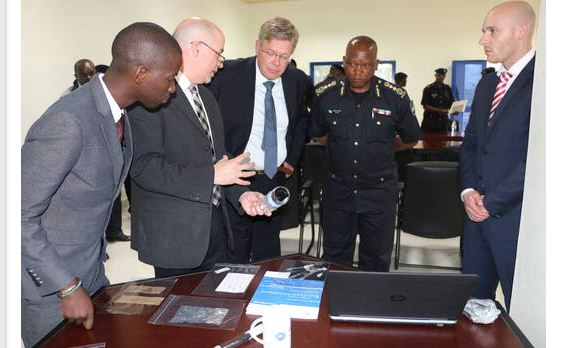 The Deputy Inspector General of Rwanda National Police (RNP) in charge of Administration and Personnel, Juvenal Marizamunda has challenged police officers to always ensure "conclusive investigations" and enough evidence for effective judicial process.
The DIGP made the remarks on March 15 while officiating at the closing of the week-long criminal investigations of 15 officers, held at the Rwanda National Police (RNP) General Headquarters in Kacyiru.
The course was organised in partnership with the Federal Police of German.
DIGP Marizamunda said that protection of crime scenes and evidences are prerequisite for justice to be served.
He asked officers to ensure that potential physical evidence are not tainted, destroyed or over-looked, which will yield reliable information to aid investigations.
"You were trained and the skills you acquired should make a difference in professional investigations and execution of your duties"
The event was also attended by the Germany ambassador to Rwanda, Dr. Peter Woeste.
Amb. Woeste hailed the existing working relations between Germany and Rwanda National Police.
While commending the professionalism of RNP, the ambassador challenged the trainees to further improve that image by putting the use the acquired skills to ensure that people acquire the justice they deserve.
The officers acquired skills in crime scene investigations focusing on finger print search, identification and preservation of evidence, among others.
The training was in line with RNP's continued improvement in professional service delivery.
Comments
comments