The spokesperson of Uganda Police AIGP Andrew Felix Kaweesi was gunned down outside his home in Kulambiro, Nakawa in Kampala Friday morning. Kaweesi, was shot dead alongside his driver Godfrey Wambewo and body guard Kenneth Erau, as they headed to work. He was due to speak to students at Uganda Christian University (UCU) in Mukono. The Tower Post's AUDREY NINSIIMA looks at the life and times of Kaweesi's 43-year life.
Born: 1974
Shot Dead: 2017
Married, with children
Joined Police in 2001
Spokesperson of Police since August 2016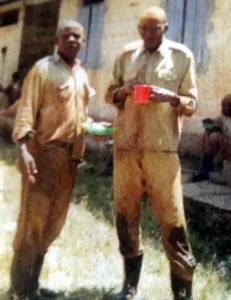 Also Read: BREAKING: Police Spokesperson Andrew Felix Kaweesi Shot Dead
Andrew Felix Kaweesi was the first man at his rank of Assistant Inspector General of Police to hold the position of Police Spokesperson.
His two immediate predecessors, Fred Enanga and Judith Nabakoba (now MP) were Commissioners of Police.
Related: ANDREW KAWEESI SHOOTING: Police Chief Kayihura Rushes to Scene of Crime
Before being appointed Police spokesperson, Kaweesi was Director Human Resource Development.
He has been a rising star in the Uganda Police from the time he served as Commandant of the Police Training School in Masindi. He handled the first mass-intake of hundreds of University Graduates as Police Cadets and when they were passed out, he was transferred on promotion as the first commandant of the Kampala Metropolitan Police, which covers a population of nearly nine million people.
Also Read: Celebrities Pay Tribute to Fallen Police Publicist, Andrew Felix Kaweesi
In 2014, Kaweesi was appointed Police Director of Operations, a position see as the most powerful in the Uganda Police Force after the IGP.
VIDEO: Police Speaks Out On Kaweesi Shooting
A year later, he was surprisingly removed from the position in what was seen by the public as a demotion. He was appointed the Director Human Resource Development and Directorate of Human Resource.
Also Read: UCU Saddened by Kaweesi's Demise: 'He was a Scheduled Speaker at Our Seminar'
As the February 2016 Presidential Elections approached, Kaweesi returned to Operations although he kept his position of Director Human Resource Development.
Related: Singer Pallaso Mourns Departed Police Spokesperson, Andrew Kaweesi
In the build up to the elections, Kaweeis famously arrested former Prime Minister, Amama Mbabazi in Jinja as he tried to travel to Mbale for Presidential campaigns without clearance.
Also Read: We Have Lost a Great Friend" – Jose Chameleone Mourns Kaweesi
In his position as Police Spokesperson, Kaweesi helped to protect the image of police, as publicist helping the force to interact with the public.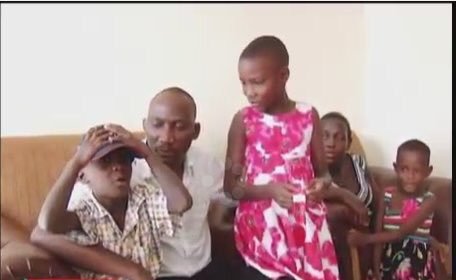 Related: Besigye Pays Tribute to Kaweesi; Says Ugandans Should be Afraid
On Friday morning (March 17, 2017), he was shot dead by unknown gunmen about 100 metres outside his home in Kulambiro, Nakawa Division in Kampala.