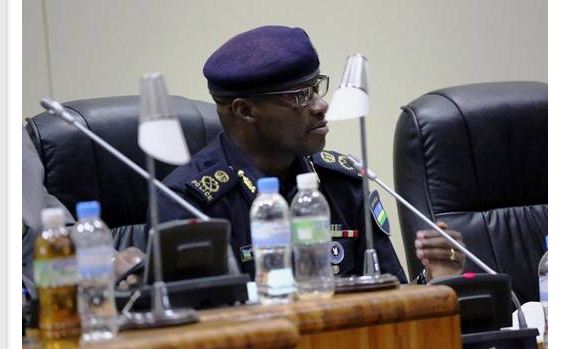 Since the beginning of this year, at least 50 people have been arrested in connection with attempting to bribe police officers. They include aspiring drivers who had failed tests; drivers caught violating road safety standards, and those trying to illegally secure the release of their relatives and friends arrested in varied crimes.
About 200 people were arrested last year for allegedly trying to corrupt police officers.
According to Assistant Commissioner of Police (ACP) Jean Nepo Mbonyumuvunyi, the Commissioner for Inspectorate of Services and Ethics (ISE) in Rwanda National Police (RNP), fighting graft both within the force and in all institutions, is in line with the force's mandate of ensuring the "public receive effective services, be protection and serviced with integrity."
"Above all, it's a national policy of zero tolerance to corruption to which as police is committed to ensure its success to ensure that people acquire services they are freely entitled or pay what they are legally obliged to pay for a service," says ACP Mbonyumuvunyi.
"It's clear… corruption is a red-line in Rwanda. It is viewed as a major threat affecting security and development in modern world, and Rwanda is not isolated from these challenges. Consequently, security institutions and particularly the RNP, supported by other stakeholders are committed to fighting all forms of corruption," said, ACP Mbonyumuvunyi.
He says that to further build public trust, RNP has given much attention to fighting corruption as imbedded in the national strategic and action plans, community-oriented policing programmes, media and communication activities and day-to-day operations plus the disciplinary measures that are taken within the force.
"You cannot fight corruption if you lack professionalism and with poor code of conduct. The Code of Ethics has been produced by the police in its role as the professional policing body.  It sets and defines the exemplary standards of behavior for everyone who works in policing. We are committed to ensuring that the Code of Ethics is not simply something we talk about, but is at the heart of every policy, procedure, decision and action in policing," he explains.
"RNP outlined a number of measures to control and limit the prevalence and perception in the force by establishing an Anti-corruption Directorate under the department of Inspectorate of Services and Ethics."
Under this department is a disciplinary unit charged with taking varied actions against officers caught in such and other malpractices that are contrary to the norms and doctrines of the force.
Also an anti-corruption and public embezzlement unit was established plus an Ethics Centre which further instills professional standards, values and norms among the police personnel and even to partners.
"Behavior of the police, on or off duty, affects public confidence in the police service. Any conduct which brings or is likely to discredit the police service may be the subject of sanction. Accordingly, any allegation of conduct which could, if proved, bring or be likely to bring discredit to the institution is investigated in order to establish whether or not a breach of the Code has occurred and whether formal disciplinary action is appropriate" explains Mbonyumuvunyi.
Corruption in RNP attracts heavy penalties, including dismissal from the force. Early last month, the Cabinet dismissed 198 Police Officers, partly due to graft-related grounds.
"We signed memorandum of understanding with institutions like Transparency International , Ombudsman's Office, Rwanda Governance Board (RGB), all the 30 districts and other private entities, part of which is to partner in raising awareness and jointly fight corruption.
The E-Policing, he says, has also minimised the police contact with service seekers especially in the department of traffic and road safety, thus preventing temptations.
Currently, majority traffic related services, including registering for driver's license tests and traffic fines, among others, are IT-based.
Welfare schemes like health insurance schemes, armed forces shop, and transport for officers to and from work, peacekeeping missions and establishing messes to provide meals to officers on duty at fair pay, are all central in fighting graft and keeping it low.
Comments
comments