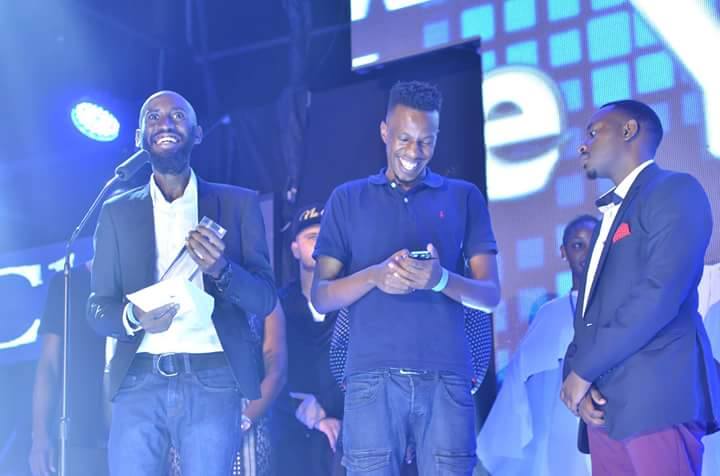 Ugandan rapper, Patrobas and singer Abaasa of DustVille Records dominated the 2017 Club Music Video Awards (CMVAs) that were held at the Kampala Serena Hotel on Saturday evening (March 18).
Their collabo, "Voice Inside" won them 5 awards at the ceremony making them the biggest winners of the night.
The singers won in the categories of; 'Best Directing', 'Best Collaboration', 'Inspirational Video of the year', 'Male Video of the Year' and 'Video of the Year'.
In his speech while receiving one of the accolades, Patrobas said, "I would like to thank the CMVAs for the recognition and the fans for voting. I would also like to thank Abaasa for producing this song and featuring on it."
Also read: CMVAs 2017: Full List of Winners