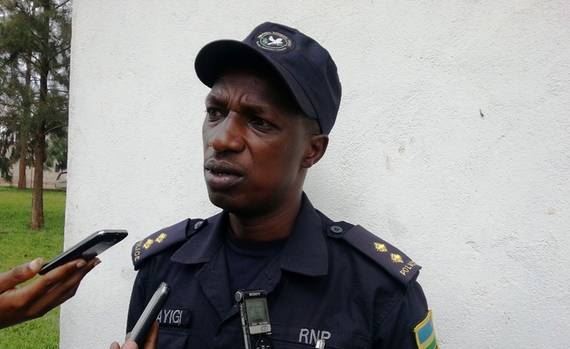 Rwanda National Police (RNP) have asked members of the public to desist from all activities related to illegal mining because the conduct is contrary to the law and is dangerous to life.
The call was made by the Eastern Region Police Spokesperson, Inspector of Police (IP) Emmanuel Kayigi after it was reported that  on March 16,   a seventeen years old boy died after a concession collapsed on him as he attempted to dig up minerals.
The incident happened at a mining site in Musha sector in Rwamagana when a cliff fell on him as he was mining at night.
"The deceased and his colleagues were looking for cassiterite, when the mine collapsed and buried the boy underground while others survived" he said.
He said it was even unethical to do excavation at night without protective attire and illegal to use children for such activities.
"Besides that, illegal mining pose serious threats to lives because these people go in without protective gears, they don't also know the topography of the soils," IP Kayigi said.
He also asked legitimate mining companies to take precaution and professional measures to prevent likely disasters that might arise out of negligence and carelessness.
"Companies should go further and sensitize communities about the dangers involved in illegal mining" he noted
There is also need to always be vigilant against any likely dangers like unsupported or weakened cliffs by heavy rains and take preventive measures," he added.
Illegal mining is punishable under article 438 of the Rwandan Penal Code, which attracts a jail term of one year in prison and a fine between Rwf3million and Rwf10million.
Comments
comments