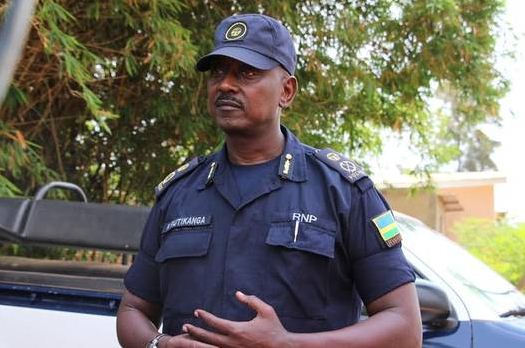 The central Region Police Commander (RPC) Assistant commissioner of Police (ACP) Rogers Rutikanga has asked commercial motorcyclists operating in Kigali city to step-up their operations against rogue individuals who may cause insecurity.
ACP Rutikanga made the remarks while addressing sixty leaders of commercial motorcyclists' cooperatives, who are responsible for enforcing discipline and security on March, 17.
Present also were their colleagues who operate similar businesses using bicycles.
This was during a regular community outreach exercises between police and members of the public aimed at strengthening collaborations in security related matters.
ACP Rutikanga also urged commercial transporters to be vigilant and watch against wrong people who use their services to commission crime and or transport stolen materials.
"You will be charged as accomplices to committing crime if this is not communicated to security organs" he warned.
He challenged them to always respect road traffic regulations, especially wearing protective gears including head helmets and reflector jackets.
The meeting concluded with a renewed commitment to further streamline their operations and collaboration with security agencies to weed out criminals in the city.