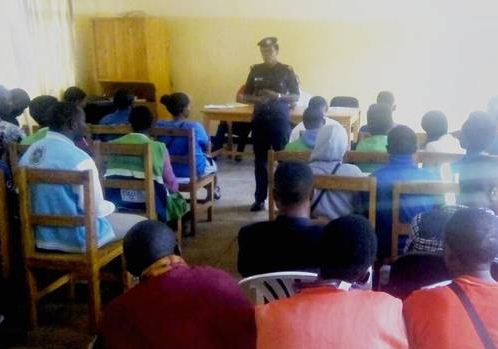 Following cases of elements attempting to defraud vendors of airtime vouchers and circulating counterfeit currencies, police in Kanyoza District met with the affected group operating in the district and urged them to be vigilant whenever they are making financial transactions with the buyers.
Vendors of airtime vouchers and telecom banking agents are said to be those targeted, although in most cases such attempts are foiled and suspects arrested.
The Executive Secretary of Mukarange Sector, Jean Claude Murekezi in a meeting with the group on March 15, reminded them of the importance of their business for personal and family development, and urged them to watch out against individuals such as those counterfeiting and circulating currencies, whose criminal acts can affect their business.
"Your role towards development is crucial, that's why your business should be protected from any harm. This is why we encourage you to always verify the currencies before making any transaction," said Murekezi.
The District Community Liaison Officer (DCLO) of Kayonza, Assistant Inspector of Police (AIP) Leonille Mujawamariya told the vendors that: "Counterfeiting currency is a crime that poses a threat to the economy and is a source of financial loss to its citizens."
"You should always be vigilant and check the given currency notes thoroughly, and report people that are involved in these criminal acts that have ill-impact on the economy. The effects of counterfeit to a trader are grave as they could easily lead them out of business," AIP Mujawamariya added.
He explained to be them that fake currencies leads to reduction in the value of real money, increases inflation, unauthorised artificial increase in the money supply; a decrease in the acceptability of paper money; and losses, especially when traders are not reimbursed for counterfeit money detected.
They were also caller upon to partner and collaborate with the police by sharing information on any suspected criminals.
Comments
comments