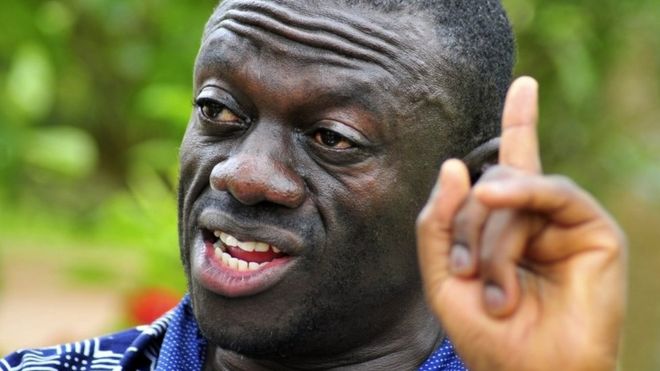 Former Forum for Democratic Change candidate Dr Kizza has been blocked from attending a  requiem mass for slain Uganda Police spokesperson Andrew Felix Kaweesi at Rubaga Cathedral in Kampala.
Dr Besigye was travelling in his personal car with Kawempe South MP Mubarak Munyagwa. The duo was intercepted by police on Rubaga road, located a few metres away from the cathedral.
Earlier, Besigye had reported to Nakawa Magistrate's Court for mention of his treason case.
According to FDC party deputy Secretary General Harold Kaija, "Even in death Kaweesi has blocked Besigye from attending his requiem Mass. We judge them by their fruits."
Earlier reports quote Kaija as saying, "I am not surprised. These are the officers trained by Kaweesi and commanded by Kayihura. Together with Museveni these are very dark souls and we are judging the trio by their fruits."
Meanwhile, former ruling NRM party secretary general John Patrick Amama Mbabazi attened the mass and was among several dignitaries.
Kaweesi will be buried on Tuesday in Kitwe-kya-njovu, Kyazanga, in Lwengo district while the other two slain officers will be buried today.
Comments
comments