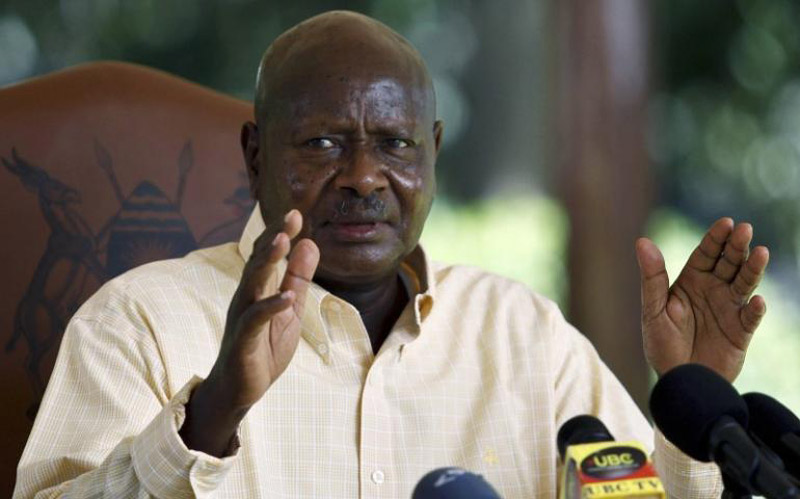 With only a year into Uganda's President Yoweri Museveni's new term of office, there is already debate on succession of Uganda's three-decade leader who by 2021 will have been at the helm of the east African land locked nation for 35 years.
Now 72, Museveni will not be eligible for re-election at the end of his current term. The constitution bars anyone that is 75 and above to stand for president – Museveni will hit this age number in the midst of his current term.
The president's ruling National Resistance Movement (NRM) party are coy when it comes to discussing the succession of Museveni, a former bush war leader of the National Resistance Army (NRA) that waged a five-year war that saw him rise to the country's top office.
Only a few bold insiders like Museveni's son-in-law Odrek Rwabwogo and trade minister Amelia Kyambadde have suggested that it is high time the NRM and Uganda started discussing succession – and what many term as "a post-Museveni Uganda".
With its big numbers in the country's parliament, there are fears that the NRM could alter the constitution to remove the age limit clause – as they did with the term limit condition over a decade ago.
But the country's opposition has warned that such an attempt could be the last straw on the camel's back, opening a can of worms to end what opposition kingpin and Museveni's four-time challenger Dr Kizza Besigye calls "a calm before the storm".
MUSEVENI SPEAKS OUT
But Museveni, in an address that left more to be desired on the issue, told journalists Tuesday at Kawumu Demonstration Farm in  Makulubita Sub-county, Luweero district that it was not yet time to discuss succession issues.
"NRM is not an anarchic group. We are not a group that just begins to do something and everything we do is prepared for.
"When time comes, we shall talk about it [succession]."
Not to undermine the importance of the succession debate, Museveni added: "It is important but its time will come", explaining that the "what" was more important than the "who".
Comments
comments