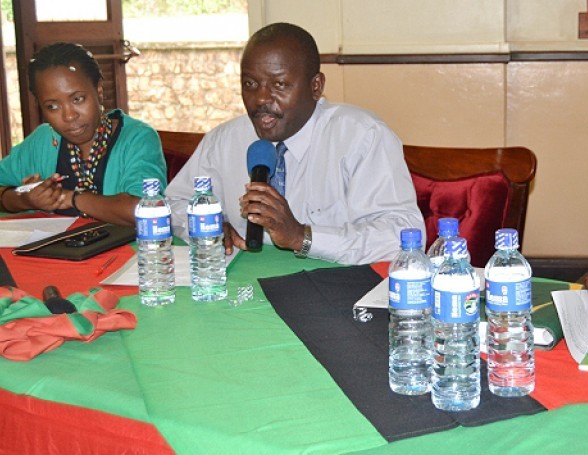 Political science scholar Dr Simba Ssali has urged Uganda's elections body, the Electoral Commission, to de-register dormant political parties.
Dr Simba, a political science lecturer at Makerere University, was Wednesday presenting a paper titled Youth in a Multiparty Political Dispensation at a youth symposium organised by the National Youth Council.
One of the key yardsticks for political party dormancy, according to Dr Simba, is failure to field candidates for elective positions.
"Political Parties are formed with the aim of taking over power and ensuring representation at elective positions; despite the country having a total of 29 registered parties, only 18 parties participated in the 2016 General elections," he said.
"How can a serious political party fail to field even a single candidate at the grassroots level of election? I wouldn't blame any political party if it fails to field a candidate at the Parliamentary level and Presidential level because the cost is too high."
"Not that the candidate should win but participate; if for 12 or 15 years you are not able to sponsor or field a candidate at the lowest level of government then your existence or relevance is questioned."
The political science lecturer wondered how a political party that gathered signatures the country over could fail to front a candidate even in elective positions as low as local councils.