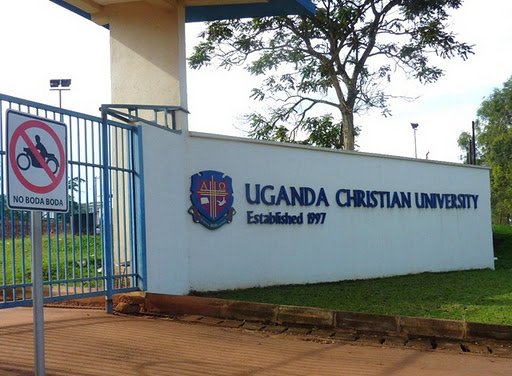 The Uganda Christian University (UCU) got another stamp of approval when two of her degree programs got global recognition. The Association of Chartered Certified Accountants (ACCA), a global accounting body of accountants and Institute of Certified Public Accountants of Uganda (ICPAU) accredited its Bachelor of Business Administration (BBA) program.
This happened at a time when UCU law degree holders were officially accredited to apply for the bar course in England and Wales. This means that UCU law graduates possess the required standards for one to apply for a bar course in the United Kingdom (UK) and become barristers (equivalent to an advocate in Uganda) in UK.
The accreditation of UCU's BBA program came with an exemption of six papers for UCU BBA graduates interested in becoming ACCA members according to Patrick Mubangizi, the coordinator ACCA & CPA at UCU.
"This means that a person who graduated with a bachelor's degree of Business Administration majoring in Accounting will only do 8 papers out of 14," he said adding, "For those intending to do CPA, the accreditation team from Uganda exempted us five papers."
Commenting on the certification, Mr. Godfrey Sempungu, the Associate Dean Faculty of Business and Administration said, "This stamp of approval is a testament to the rigor of the program and the readiness of our graduates to join the accounting profession."
The exemption followed a review of the UCU faculty of business curriculum and examination by the ACCA examination & accreditation team from UK that found it solid.
The faculty of Business & Administration recently introduced a center for professional programs, which will enable students to continue studying at UCU main campus in Mukono, and get requirements of joining the professions (CPA and ACCA) after their degree program.
The development has been well received by UCU BBA students majoring in accounting such as Prossy Natukunda who described it as a blessing, "Those professional courses are expensive, but when you are exempted some, the burden of paying is reduced." "It is easier for someone to continue after her/his degree and finish the professional course. With ACCA and CPA, you can work anywhere as a certified accountant."
UCU law graduates Okayed in UK
The accreditation comes on the heels of yet another recognition of UCU law graduates who can now apply for a bar course in England and Wales.
Commenting on the recognition, Dr. Anthony Kakooza, the dean faculty of law at UCU said the global recognition widens market for UCU law graduates who can no longer be constrained if LDC shuts the door on them, "They should know that there are other places to practice as long as it is a common world vetting."
Similarly, Francis Gimara, the president Uganda Law Society said in a phone conversation with The Standard, a UCU community newspaper run by students at UCU's Mass Communications department.
"That is a confirmation of the high standards of the UCU law degree. I would like to congratulate the staff and leadership of the faculty for this important milestone. It means more opportunities for the graduates to be part of the British barristers. We look forward to working with more lawyers that can practice both in Uganda and in the UK."