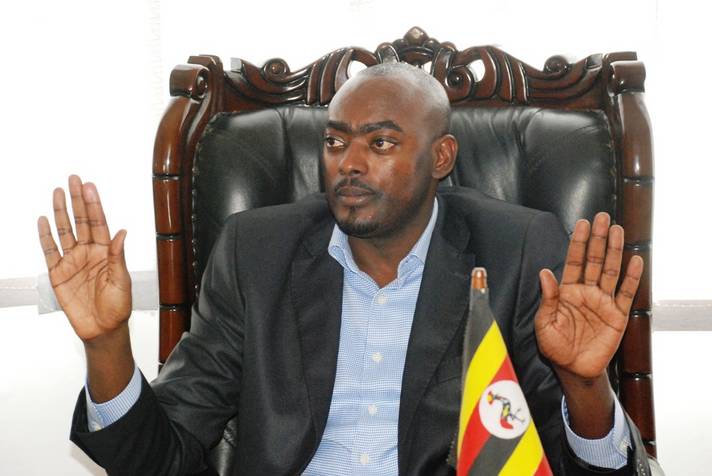 Democratic Party (DP) vice president Fred Mukasa Mbidde has taken on a social media group that has severally accused him of siding with ruling National Resistance Movement (NRM) party chairman Yoweri Museveni to sink the country's oldest party.
Mbidde, who is one of Uganda's representatives to regional parliament East African Legislative Assembly, has in the recent past come under criticism from some party members after he attended NRM/A Liberation day celebrations in January at which Museveni said that the DP top leader belonged to a "Good DP".
Since then the party has been relatively divided with DP vice president for Buganda Betty Nambooze and her league of "Bad DP" accusing Mao and Mbidde of working with Museveni to drown the party.
It is such accusations that Mbidde and Mao have been responding to. Mbidde had been unsettled by an allegation by contained in a post on Ugandan at Heart (UAH), a Facebook political forum.
Also Read: Mao Apologises To Nambooze, Denies Being Compromised By Museveni
In the post, a group member accused Mbidde of his "pretentious stay with opposition [DP] while visibly working for Museveni's regime to erase opposition in Uganda". The member also wondered: "Why doesn't Mbidde join Museveni once instead of pretending to fight him through propaganda?"
Peeved, Mbidde then fired back in his characteristic English seen by some folks as complicated.
Also Read: Nambooze Hits Back At Mao, Mbidde: Expel Me If You Want
"No non-partisan Ugandan with even the littlest intelligence doubts that willful lies and propaganda are the Museveni government's most potent tools of governance," he started.
"That's why I called the government a 'propagandocracy' in most of my press conferences. Of course, I knew that my words would provoke an uptick in juvenile, libelous personal attacks against me by the barely literate but overpaid minions of the Besigye Media Center hiding under the pseudonymic cover that the Internet enables calling itself Ugandan at Heart."
He also said he had no time for childish social media posts: "I frankly didn't read the sophomoric rants of the contemptible dolts at the UAH. I have better use for my time."
And to set the record straight, Mbidde wrote: "I want to tell everyone that Museveni is just a personal friend but I'm not crossing to NRM."
Related: EXCLUSIVE: More Trouble For DP As Nambooze "Snatches" Senior Party Leaders From Mao
Recommended: OPINION: Mao Should Give "Bad DP" A Chance To Reform Party
Comments
comments