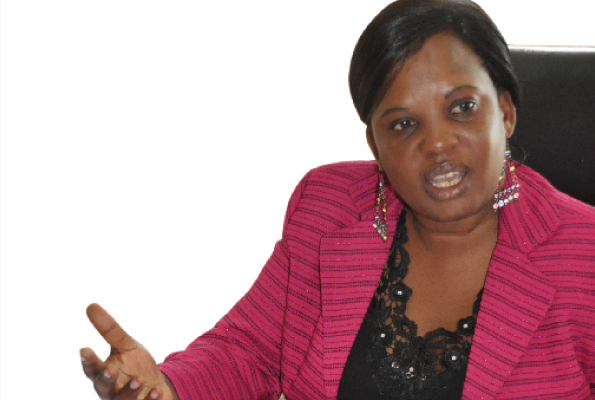 Renowned economist Dr Fred Muhumuza has advised the lands ministry to first deal with subcounty and district land committee and boards if government is to deal with the problem of land wrangles.
Dr Muhumuza was speaking at a national land dialogue organized by the lands ministry and a consortium of civil society organizations in Kampala on Tuesday.
He argued that it was useless to cancel land titles yet leave the members of these committees and boards who are responsible for recommending individual applications for issuance of fake land titles by the land registry.
  "You [lands minister Betty Amongi]have been cancelling titles. But the members of the area land committees and land boards who recommended in reports that those titles be created are still in charge.
"I am wondering why they cannot removed," Muhumuza said.
Muhumuza also advised that government adopts a policy to announce applications for land titles in public places such as during church and mosque gatherings.
"Let the applications for land titling be announced in churches and Mosques where people meet every week. Then the people shall know who is trying to grab which land – the same way it is done for people intending to marry," he advised.
Comments
comments