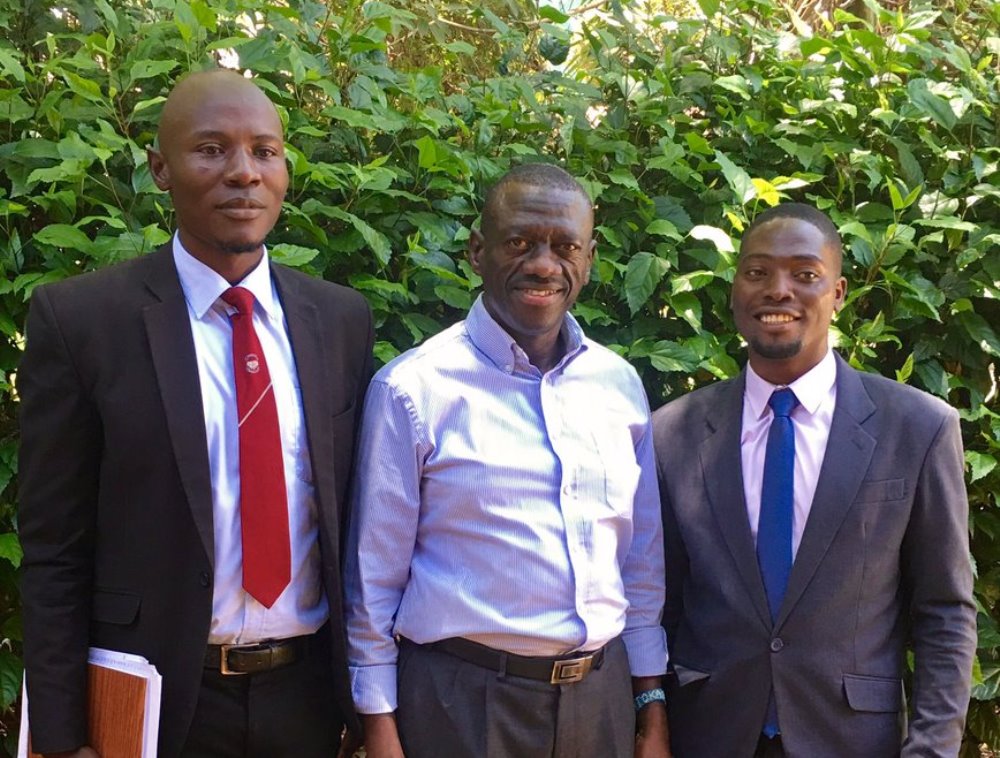 Opposition strongman Dr. Kizza Besigye has endorsed and blessed the candidacy of Paul Kato, the Forum for Democratic Change (FDC) flag bearer in the Makerere University Guild elections.
Besigye who met a portion of the FDC Makerere campaign team praised them as "a great team at Makerere – creating hope for a future and a future of hope."
Among the members who met the party's former Presidential flag bearer included Makerere LC 5 councillor, Doreen Nyanjura, Guild presidential aspirant, Paul Kato and renowned activist, Simon Wanyera among others.
Wanyera was floored by Kato in the party primaries before he announced intentions to run as an independent candidate.
Wanyera's supporters hadn't consented with the election results, claiming there was bribery and that the poll was based on tribalism.
"They sidelined Wanyera for a Westerner (Paul Kato) just like they did last year when they rigged votes to favour Dick (Ainomugisha Dick Rogers) instead of Umar who was the rightful candidate," a source inside the party confided in The Tower Post.
The situation worsened, creating division in the chapter with a portion supporting Wanyera and another portion supporting Kato.
Wanyera's candidature as an independent was however denied by the Electoral Commission who said he lacked substantive requirements.
Besigye's meeting with the two is a gesture of reunion in a bid to salvage support for the party that hasn't tested Makerere's top students seat for over three years.
Comments
comments