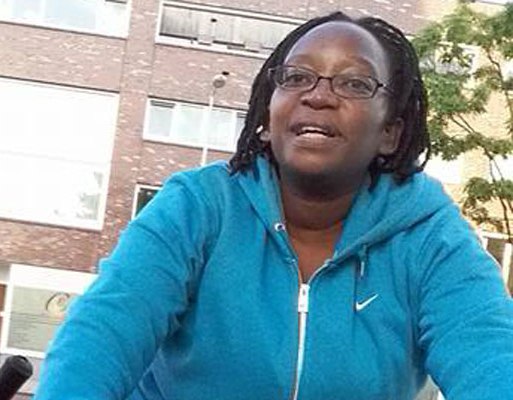 Hours after ethics minister Fr Simon Lokodo criticised controversial Makerere University researcher Dr Stella Nyanzi over her comments against first lady Janet Museveni, Nyanzi has hit back at the Lokodo in what seems like a war of insults.
 Related Story: Ethics Minister Fr Lokodo Stings Dr Stella Nyanzi, Suggests She's Insane
Nyanzi rushed to Facebook, her popular battle field and told Lokodo off, arguing that he had no moral authority to criticise her.
"Simon Lokodo lacks the moral authority to criticise any person on professional grounds because as a de-frocked former father of the Roman Catholic church, he failed to perform in his profession as an upright and Holy priest of God!," Nyanzi wrote.
She then urged the minister to concentrate on policies that she thinks are ridiculous.
"A failed professional politicking for an illegitimate despotic regime has no business talking to Ugandans about professionalism. He should stick to his buffoonery of campaigning for the billions of shillings to buy pornography detecting machines, decampaigning the provision of condoms in public toilets, chasing girls in mini-skirts off the streets of Uganda and crying for the death of non-heterosexuals!"
Like her earlier attacks on Lokodo, Nyanzi reminded the minister that most of the members of ethnic community still walked naked or half-naked.
"While I write using metaphors of genitalia and erotic body parts, of copulation and sex, Lokodo's entire clan walk up and down Uganda with their knobs, mellons, butts and samosas in full view. And he calls my use of the language of God's created anatomy and processes vulgar, while his ethnic group swing theirs live!"
Comments
comments