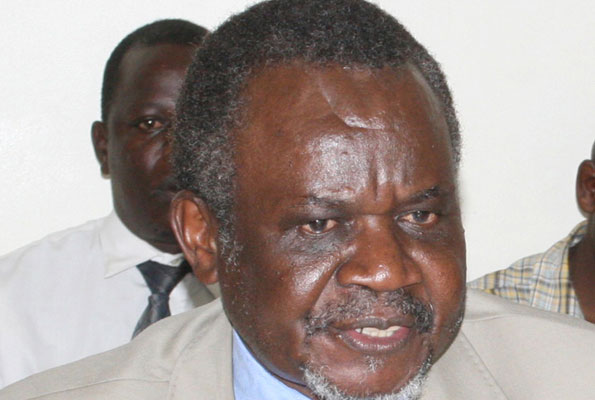 Former ICT Minister Aggrey Awori has said he will challenge the presidential age limit arguing that it discriminates those who are advanced in age.
Article 102 of the constitution provides that a person is not qualified for election as President unless that person is a citizen of Uganda by birth; not less than thirty-five years and not more than seventy-five years of age; and qualified to be a Member of Parliament.
It is this article that has kept stoking the ongoing succession debate because Yoweri Museveni, the east African country's three-decade president will be over 75 by the next election in 2021.
But a move by Awori, Museveni's challenger in the 2001 poll, could give the former NRA rebel leader an easy sail, seeing him on the ballotin 2021.
Awori, once an outspoken parliamentarian who represented Samia-Bugwe North County in Busia District (2001-2006), told NTV at the weekend that the article lacked a strong basis for disqualification of one as a candidate for the country's top seat.
"Some of us are prepared to go to court to challenge age limit on account of discrimination  that once you are over 75, you are discriminated against; you are not allowed to run this country.
"On what basis are you disqualifying me… am I mentally unfit, physically unfit?" the 78-year old retired politician wondered
Awori also said that Museveni should be left to lead the country until the voters reject him.
"Let him [Museveni] contest until Ugandans say 'enough is enough."
Comments
comments