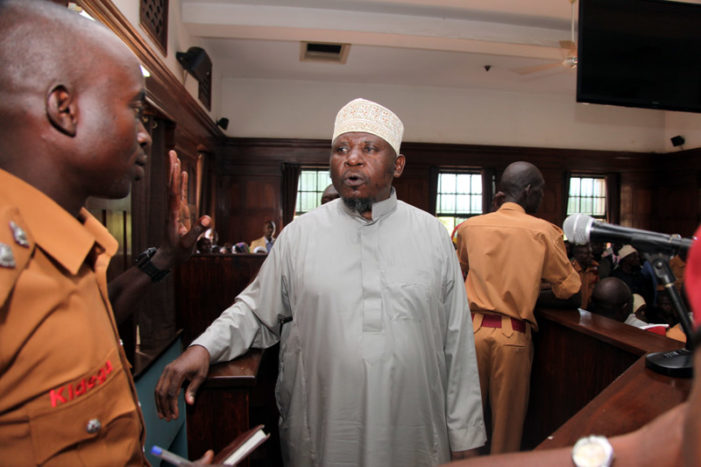 The International Crimes Division of the High Court has ruled that Tabliq Sect leader Sheikh Yunus Kamoga and 13 other Muslim clerics have a case to answer in connection with the murder of other Muslim leaders.
The 14 are accused of being the brains behind the slaying of Muslim clerics about two years ago, and have been charged with murder, terrorism and attempted murder.
Justice Ezekiel Muhanguzi, the lead judge of the panel of three judges hearing the case, told court that prosecution had presented sufficient evidence.
"The prosecution has established a prema-facie case against each of them in respect of each of the four counts. Consequently, court passing on section 73 (2) of the Trial and Indictments Act, hereby informs the accused persons of their rights to give evidence on his or her own behalf, make unsworn statement or to call witnesses in his or her defence. That is the ruling," Justice Muhanguzi said.
Trial resumes on April 25 and the suspects are expected to defend themselves. For now, they have further been remanded to Luzira and Kigo Prisons.
Fred Muwema, the accused's lawyer has asked court for more time to consult Kamoga and his co-accused and prepare their defence.
Comments
comments