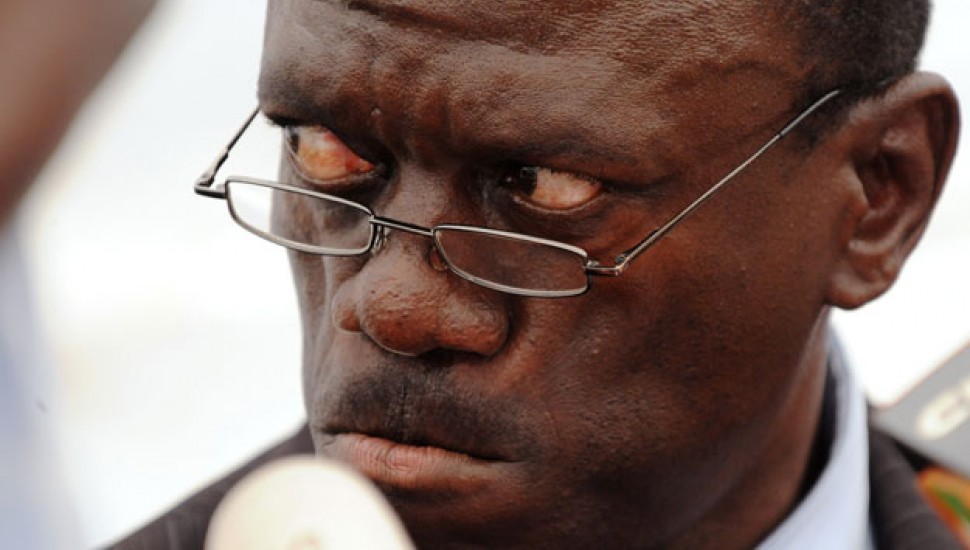 Government has told opposition chief and four-time presidential candidate DR Kizza Besigye to publish names of soldiers who support him.
Ofwono Opondo, the government spokesperson, told journalists at the Media Centre in Kampala on Wednesday said that Besigye, the Forum for Democratic Change (FDC) candidate in the 2016 presidential polls has been claiming that military barracks were full of his sympathetic soldiers who wanted to speed up the overthrow of president Yoweri Museveni's government and end his three-decade rule.
Opondo said Besigye's claims were false: "The claim that Makindye military barracks is full of detained soldiers seeking to mutiny in support of the opposition [especially Besigye] to bring about speedy and unconstitutional political regime change is false."
He challenged him to publish the names of the soldiers that support his plans.
"Again we challenge Besigye to provide the full names of those soldiers, their ranks, and units they came from otherwise he shuts up. This type of false claim by Besigye isn't entirely new or surprising because he first made it way back in 2001 when he claimed that he enjoyed then 90% political support within the army," he said.
"Today, as everybody knows Mr. Besigye has been crying that the UPDF and Police is President Museveni's loyalist outfit to keep him in power, and so it is really difficult to believe which Mr. Besigye is right. We see this as part of futile efforts to sow cracks within the security service."