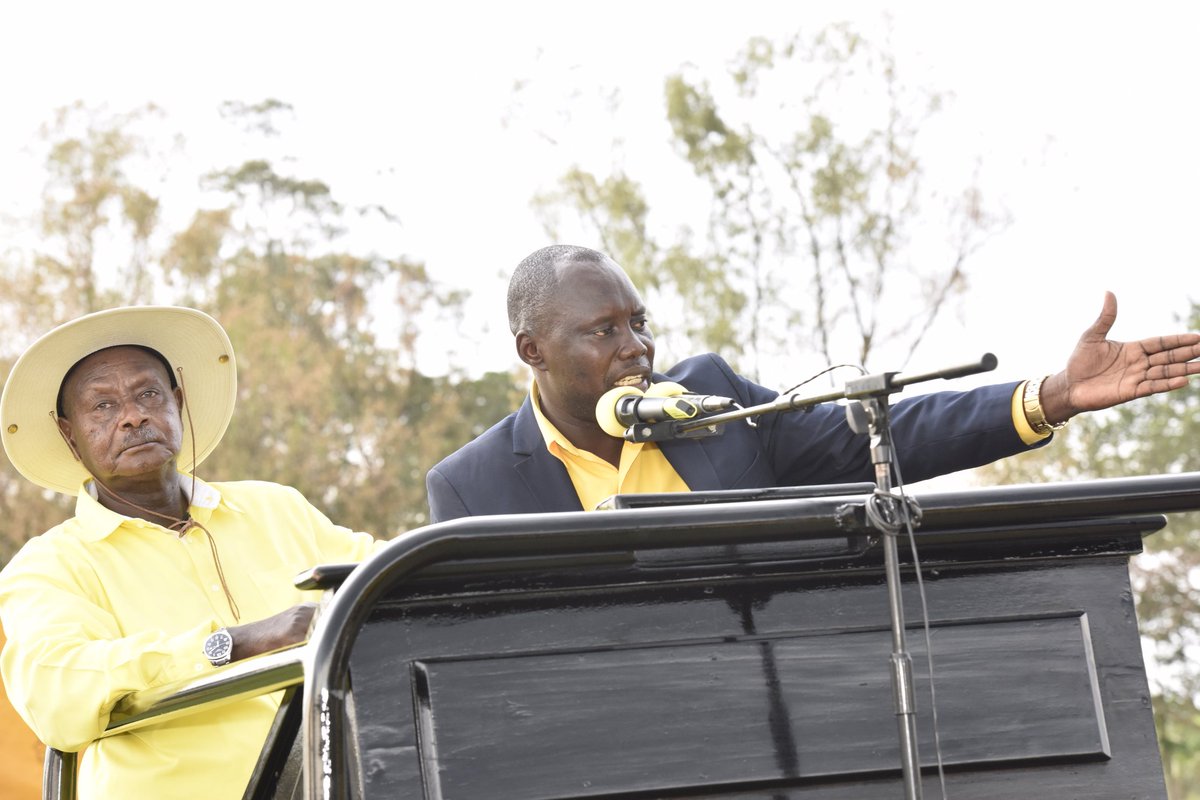 President Yoweri Museveni told a campaign rally at Pajule Primary School in Lapul Sub-county, Pader District on Tuesday that opposition politicians wanted his government to fail by pressurising him to do many things at once.
"These people… Opposition, they don't want planning, they want okutomera [crash] , they want us [government] to fail because if you don't plan you fail, that's why they [Opposition politicians] say ducu ducu [everything]. How can you say ducu, that means you want me to fail," Museveni said.
"You the NRM people, you must be very careful about this people [Opposition], they want us to fail, that is why they want us to do so many things so that none is done… You touch here, you touch there, you don't finish anything and in the end there is nothing. But for we [government] do it kore ki kore [step by step].
Museveni was campaigning for Nabinson Kidega, the ruling National Resistance Movement (NRM) flag bearer. Kidega faces Lucy Achiro Otim (independent), George Obina Ology (Democratic Party), Justine Oryema Boswell, David Ojera and Henry Komakech Banya.
Comments
comments