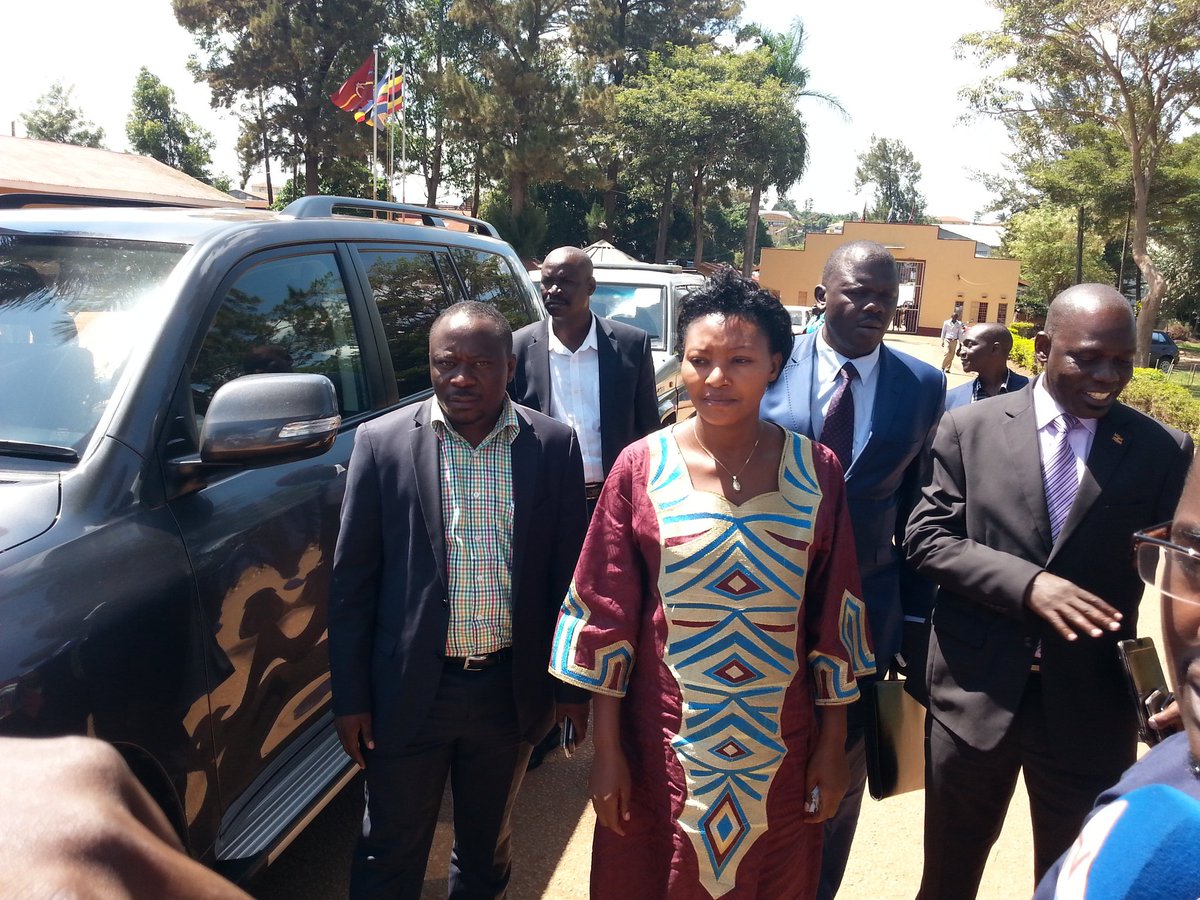 The Leader of Op­po­si­tion in Par­lia­ment and Kasese Woman MP Win­nie Ki­iza has reminded gov­ern­ment of its promise to tighten the security of the legislators following the murder, last month in Kulambiro-Kisaasi, Kampala, of hitherto Uganda Police publicist AIGP Andrew Felix Kaweesi, his driver and body guard.
During Parliamentary plenary on Tuesday, MP Ki­iza tasked government to issue a statement on the status of security in the country.
Kiiza said that police had warned them that the MPs were also a target of assassins but their security had since not been beefed up.
"The po­lice also no­ti­fied MPs that the in­for­ma­tion they have is that other tar­geted peo­ple are leg­is­la­tors. We don't know what the po­lice has for the safety and se­cu­rity of MPs, in ad­di­tion to se­cu­rity of mem­bers of the pub­lic," she said.
Citing the case of a recent attack on tourist in Mountain Rwenzori by suspected crime preventers, she tasked the line ministries to brief the nation on how secure the citizens are.
"We have to en­sure the se­cu­rity and safety of our peo­ple. Let the Min­is­ters of In­ter­nal Af­fairs, Se­cu­rity and De­fence come up with a state­ment to this House on the se­cu­rity af­fairs of the coun­try oth­er­wise no one is sure of their se­cu­rity. We are all liv­ing in fear," she added.
Bukoto East MP Flo­rence Na­mayanja also brought to the House's attention cases of criminal gangs in Lwengo, Sem­bab­ule, Rakai and Masaka districts who attaked villages and have also warned of more attacks.
Comments
comments