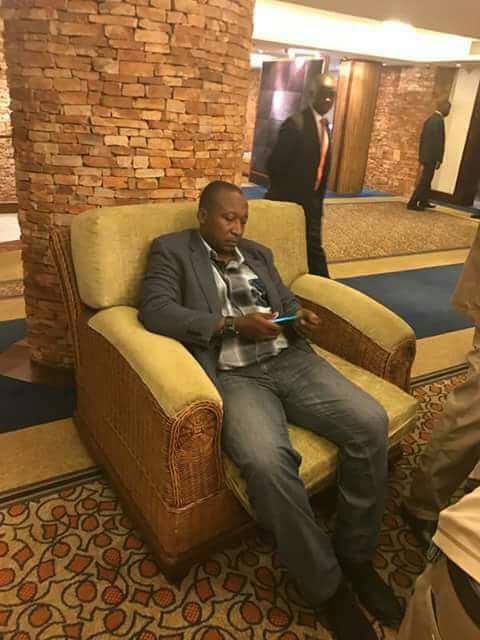 Herbert Kabafunzaki, the state minister for Labour, Employment and Industrial Relations, has spoken out on his arrest Saturday after he was reportedly nabbed taking a bribe.
Kabafunzaki, also the Rubanda County MP was arrested with a one Brian Mugabo, a clearing agent.
Police say that the minister was soliciting a bribe from the proprietor of AYA, of Aya Group, at Serena Hotel in Kampala.
While he was being arrested Kabafunzaki told reporters:
"It is a concoction. I did not do anything [like that].
Photos of the minister reportedly the bribe have been circulating all over news media.
But Kabafunzaki denied that these were a true reflection of what transpired in the meetinv between him and the Aya boss.
The cameras are there," he said, calling for the review of the footage at the hotel.
Kabafunzaki has been following up a case of a girl allegedly assaulted by the Aya boss.