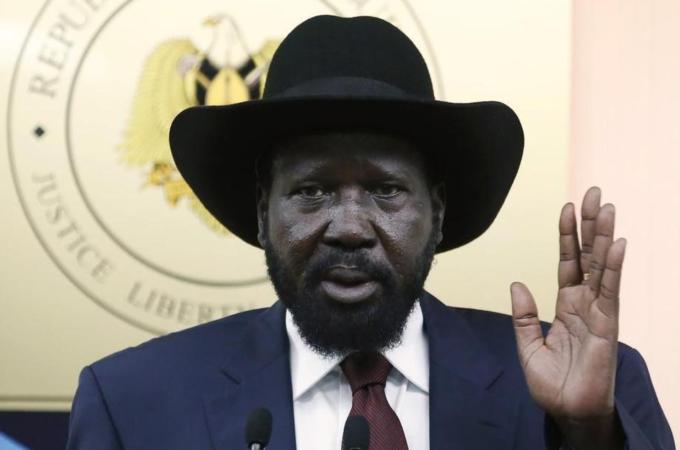 South Sudan's President Salva Kiir has declared the biting famine in the country a national calamity as the young nation runs out of cash to buy food for the starving populations.
In a statement delivered to the media on Thursday, President Kiir expressed deep concern over the famine and appealed for support from home and outside to save the starving citizens.
"I passionately desire to share with each and every one of you once more that our country is struck yet again by another national challenge, the famine and poverty," President Kiir said.
His statement was read to the journalists at State House by the country's Information Minister, Michael Makuei Lueth.
He advised South Sudanese to stand in solidarity and contribute towards helping the most vulnerable across the country, namely children, mothers and the elderly.
"As the English say 'Charity begins at home', I appeal to every South Sudanese to show the rest of the world our concern, our local effort and commitment to help famine-affected children, mothers and the elderly by making financial contributions," he said.
In February, the UN declared famine in parts of South Sudan with at least 100,000 people severely food insecure in troubled Unity State.
The UN blamed the famine on the ongoing war in South Sudan between government forces and rebels.