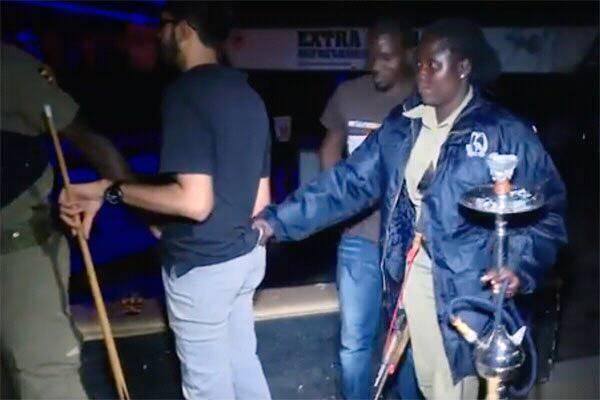 At least 100 shisha pots were confiscated in a police raid on Kampala happening places on Friday.
The crackdown between 7pm and 1am happened at Aria Park, Shade Bar and Restaurant and bars in Centenary Park.
At Arua Park, seven shisha pots were impounded while at Laftaz Comedy Lounge in Centenary Park, at least 41 pots were confiscated.
Some 34 shisha pots were impounded at Kyoto Turkish Bar and Restaurant in Centenary Park.
At Mugiez Corporate Bar, seven shisha pots which had been hidden were handed over to the police. The Bar had complied with tobacco control rules but had kept the pots for future use.
Only Zone 7 bar was found to be compliant.
This was the third raid as police seeks to implement the Tobacco Control Law as Uganda seeks to rid happening places of illegal tobacco products.
Earlier raids happened in Mukono and Acacia Avenue.
Police has warned: "These raids will continue to happen all over Kampala city and the country at large; so don't be caught on the [wrong] side of the law."
Jinja Road Police also carried out an operation in Bugolobi and Mutungo in which some 35 shisha pots were confiscated.
Comments
comments