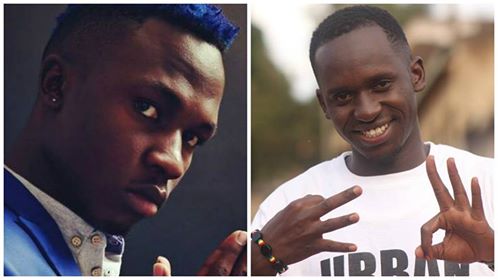 Popular Ugandan Luga-flow rapper, St. Nelly-sade has released a new song titled "Can't Put Me Down", a collabo with dancehall singer Nutty Neithan.
St. Nelly-sade and nutty Neithan teamed up on the song, creating a wonderful fusion of hip-hop and reggae.
"Can't Put Me Down", which is off St. Nelly-sade's third album is an inspirational and motivational song, in which both singers flow perfectly, with Nelly-sade coming through with the verses and Nutty Neithan making a wonderful delivery on the chorus.
The song was produced by Lawraid Vybz of Urban Aksent Music.
Here is "Can't Put Me Down" by St. Nelly-sade ft. Nutty Neithan: