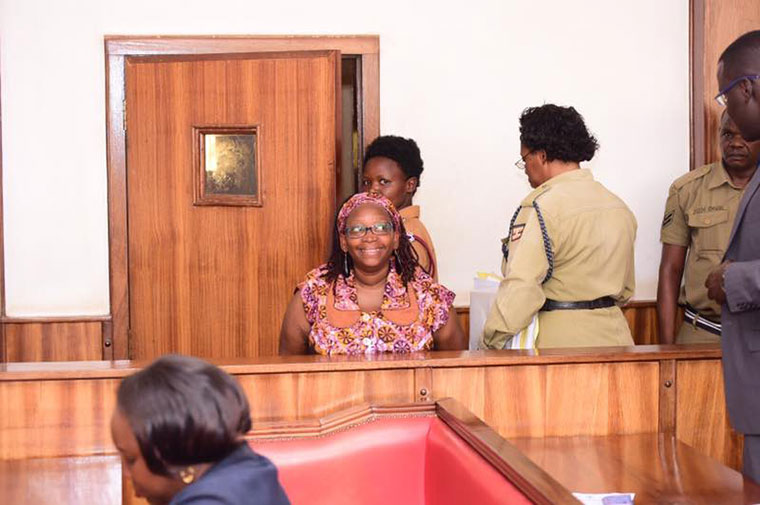 Amnesty International has spoken out on the arrest and prosecution of Makerere University researcher Dr Stella Nyanzi, terming it "pointless".
On Monday, Dr Nyanzi was charged with offensive communication and cyber harassment relating to her  Facebook posts in which she reportedly referred to Ugandan president Yoweri Museveni as a "pair of buttocks", contrary to sections 24 (1)(2)(a) and 25 of the Computer Misuse Act 2011.
She denied the charges and is currently remanded at Luzira Prison.
Now Amnesty International regional director for East Africa, the Horn and the Great Lakes region Lynne Muthoni Wanyeki in a Monday statement urged government to drop the charges and release the researcher who was arrested last Friday.
"Arresting [Dr Stella] Nyanzi simply for criticising the president and his wife serves no legitimate purpose. The state should stop wasting resources on pointless and politically-motivated prosecutions, immediately drop all charges against her and release her unconditionally," she said.
"The authorities must also immediately revoke the Computer Misuse Act, and respect, protect, promote and fulfill the right to freedom of expression of all Ugandans."
Muthoni defended Nyanzi's campaign to collect sanitary pads for girls as noble since the lack of pads was one of the leading causes of high girl dropout rates in Uganda.
Comments
comments