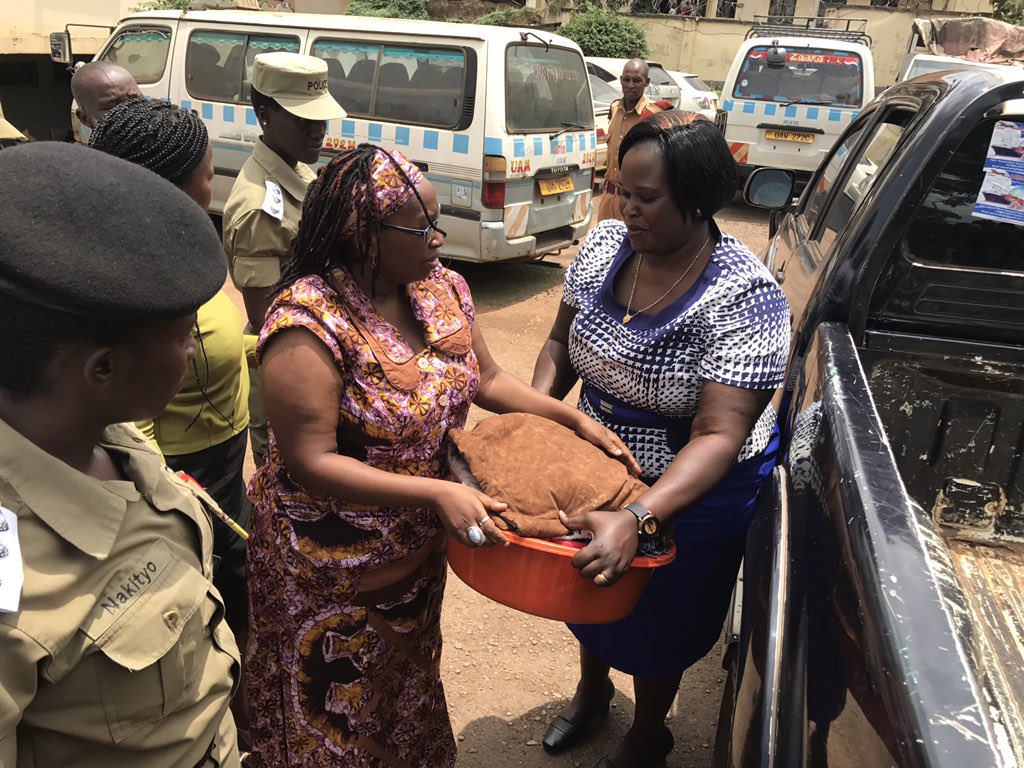 Uganda Prisons spokesperson Frank Baine has confirmed that detained Makerere University research fellow Dr Stella Nyanzi has undergone a medical checkup.
When she appeared before Buganda Road Court on Monday where she pleaded not guilty to cyber harassment and offensive communication, prosecution asked that Dr Nyanzi undergoes health checkups to ascertain her psychiatric health.
Baine told NBS TV Wednesday that Nyanzi had undergone mandatory medical checkups and was "okay and calm".
"We didn't subject her to medical checkups but it's a requirement during admission.
There must be a medical checkup to confirm whether the person has any health issues," Baine said.
"We are not supposed to keep people with contagious diseases and you can't ascertain their condition without medical checkups. Stella Nyanzi is not the first person to undergo medical examination; doctors checked Dr Besigye and Omusinga Mumber."
Asked about who conducted the medical tests, Baine said: "We use a team of doctors — for Luzira, we have specialists."
Earlier, there were complaints from Nyanzi's lawyers that they were not consulted before a medical test on their client was done.
But Baine said: "We don't need a court order to do medical checkups. Medical examination is a must during admission."
On whether Nyanzi could be insane as prosecution had suggested, Baine suggested that no psychiatric disorders had been discovered.
"If the doctors had found a psychiatric problem, she [Nyanzi] wouldn't be here. We would have informed court."
Comments
comments