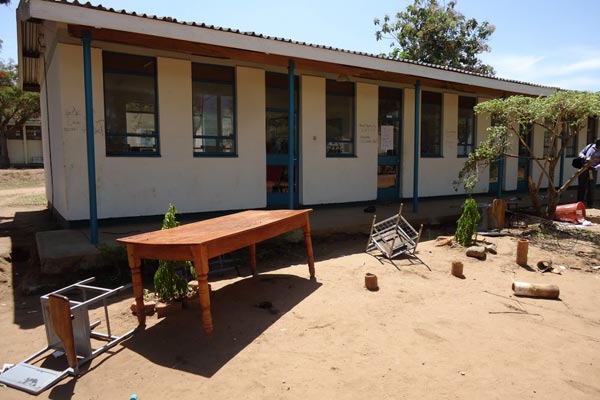 Students at the Arapai campus of Busitema University on Wednesday went on strike, locked up administrators and vandalised property.
The students locked up their dean and other officials out of offices in a strike over a horde of issues.
They claimed that administrators had given their concerns a deaf ear. The concerns included lack of water at the campus after National Water and Sewerage Corporation disconnected the campus over arrears.
The other concern was the university's failure to fund the 2017 students' guild elections.
DESTRUCTION
The angry students blocked all roads leading to the university administration buiilding and the Soroti-Amuria Road, halting traffic until police calmed the situation, albeit after over an hour of running battles.
They destroyed the sick bay, stole medicine and equipment. The campus farm was neither spared with several goats slaughtered.
A student identified as David Olinga was beaten up for reportedly trying to inform vice chancellor Prof Mary Okwakol about the planned strike.
The Tower Post has since learnt that the university was yet to receive money to clear bills.
Comments
comments