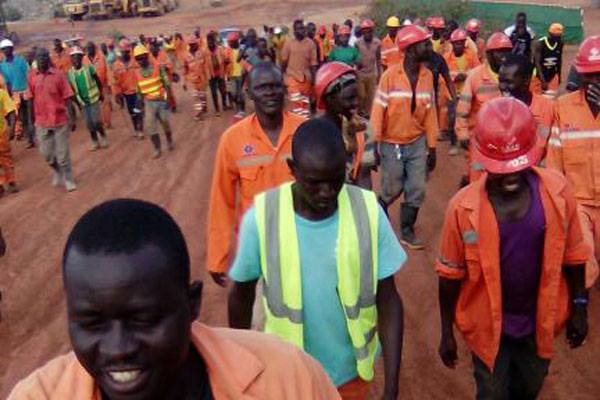 Construction works at the Karuma Power Dam in Kiryandongo District have come to a standstill after workers went on a sit-down strike protesting poor working conditions.
The over 2,000 striking workers are employed by Sinohydro Corporation Ltd, a Chinese firm undertaking the construction of the 600MV power dam.
COMPLAINTS
The employees are complaining of low wages that are further eaten up by taxes, alleged harassment by their Chinese supervisors, limited access to clean drinking water, limited toilet facilities and limited protection gears.
They have reported to the worksites but have laid down tools.
Some of the protesters who spoke on the condition of anonymity for fear of victimization swore never to return to work until their issues have been sorted.
Comments
comments