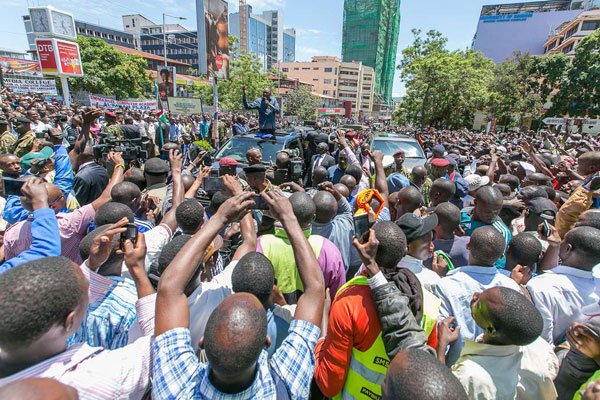 Kenyan president Uhuru Kenyatta has told Kenyan youth to refuse calls by politicians to use them to cause election chaos.
Kenyatta on Tuesday was in Kisumu, his rival ODM leader Raila Odinga's stronghold. He attended the National Drama festivals gala at the Kisumu State Lodge from which he drew lessons on unity that he shared with the audience.
The east African nation heads to the polls in August, 10 years since the 2007-08 post-election violence that claimed lives and left the country divided, based on tribal and political affiliations.
Aware of this Uhuru, who seeks a second term in office on the Jubilee ticket, has advised the youth to reject any calls by politicians to use them as vessels of violence.
"My message to the youth is not to allow yourselves to be misused by politicians. If they want you to fight one another, reject their calls. Ask them to use their children to fight each other and not you," said Uhuru, son to Kenya founding father Jomo Kenyatta.
"We can learn from our students, who epitomise our unity in diversity. They remind us that despite our differences, we are one. We are one great nation."
REPORT/ANNAH WAMBUI/KISUMU